Introducing the New Beltz Law Accident App
The Beltz Law Firm is proud to announce the release of its new, state-of-the-art app that can be downloaded and installed free of charge. Click on the image below or scan the QR code: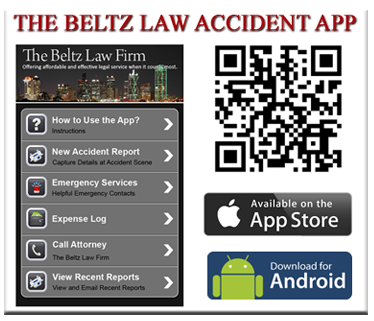 The accident app also is available for both Apple and Android phones and works with most major phone manufacturers.
Our accident app places all the information you need for you or your loved ones at the touch of a button in the event you are involved in a car accident. Features include:
Accident Reporting
Documentation of Accident Using Your Phone's Camera
Expense Log
Emergency Services Information
…and much more!
Get the new app today!
Was This Article Helpful? Please Rate It: