Traffic Surcharges
Traffic Surcharges
Traffic Surcharges in Dallas happens when a ticket goes on your record. Traffic surcharges paid in increased insurance fees paid over many years tend to cost more than getting an attorney

You Can Avoid Surcharges!
Why Hire A Ticket Attorney to avoid traffic surcharges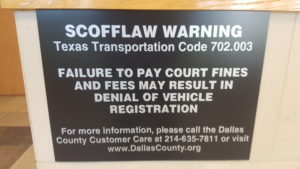 why hire a ticket attorney? to avoid future surcharges and insurance increases, and if you have a commercial license the risk of loosing it. It isn't that difficult to avoid surcharges.  But you have to be smart about it when you get a ticket.  You cannot let the ticket become a conviction on your record.  This is where most people lose site of the goal.  They think that by paying off the ticket and avoiding hiring a lawyer they saved money.  But this isn't true.  Every ticket that is paid off ends up costing that same person thousands in surcharges and increased insurance rates due to the conviction.  Take the time to discuss your traffic tickets with an experienced traffic ticket lawyer before you decide to pay off traffic tickets in Texas.
What is the Driver Responsibility Law?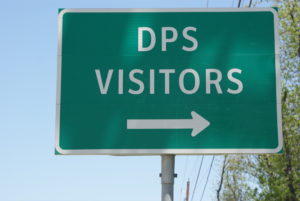 The Driver Responsibility law (TRC § 708; Article 10, House Bill 3588, 78th Legislative Session) establishes a system which assigns points to moving violations classified as Class C misdemeanors and applies surcharges to offenders, based upon the type of offense and the time period in which the citation was received. For each conviction, DPS will assign points to a person's driver record as follows:
Points system – Driver Responsibility – Law Surcharges 
Two points for a moving violation conviction in Texas or that of another state. Moving violations are defined by 37 TEX. ADMIN. CODE §15.89, which includes a list of those violations that will be assigned points.  For A Complete list of moving violations that will accrue points on your driving record click here.
Points will not be assigned for speeding less than 10% over the posted limit or for seat belt convictions.
Child Safety Seat Violations will accrue two points.
Three points for a moving violation conviction in Texas that resulted in a vehicle crash.
Points accrued remain on the driver record for a period of three years from conviction date. An offense committed prior to September 1, 2003 will not apply to the assessment of points under the program.
How to avoid Traffic Surcharges with Traffic Ticket Attorneys 
Traffic Ticket Attorneys are important if you want to avoid surcharges and costs long-term. A ticket on your record will increase you insurance and risk loosing a commercial license. Beltz Law Firm is a Traffic Ticket Attorney. The Top Traffic Ticket Attorneys is Beltz Law Firm.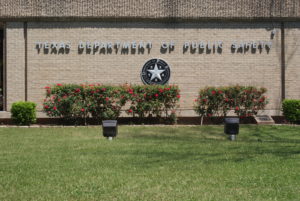 Dallas Traffic Points And Surcharge Penalties
DPS will assess a surcharge when the driver accumulates a total of six points or more on their record during a three-year period due to traffic tickets. The surcharge assessment will be reviewed annually. If driver record continues to reflect six or more points during the prior three-year period, the surcharge will be assessed. Therefore, drivers may be required to pay for one or more years if six or more points continue to accumulate on the driver record as a result of traffic tickets. The driver is required to pay a $100 surcharge for the first six points and $25 for each additional point. Point surcharges are cumulative and may vary with each annual assessment if convictions are added or removed from the driver record.
Annual Surcharge Traffic Convictions 
Annual Surcharge For Traffic Conviction varies. Listed below are the Dallas Annual Surcharge traffic by conviction. Drivers who receive a conviction for any of the following offenses that occur on or after September 1, 2003 are required to pay an annual surcharge for three years from the date of conviction.
Type of Conviction
Surcharge*
1st Driving While Intoxicated (DWI)
Texas or out-of state conviction for DWI, Intoxication Assault or Manslaughter
$1,000
Subsequent DWI
Texas or out-of state conviction for DWI, Intoxication Assault or Manslaughter
$1,500
DWI with Blood Alcohol Concentration of 0.16 or More
Texas or out-of state conviction
$2,000
No Insurance
Up to $250
Driving While License Invalid (DWLI)
Driver license is canceled, suspended, denied or revoked
$250
No Driver License
No driver license or commercial driver license, or an expired license
Up to $100
*The surcharge amount is assessed every year for three years.
Surcharges, which are cumulative, are automatically assessed for these convictions and do not accrue points. Therefore, an initial conviction for DWI will be assessed $1000 annually, and a subsequent DWI conviction within the same three-year period will be assessed an additional $1500 annually.
All surcharges assessed for this program are in addition to all other reinstatement fees required for other administrative actions and do not replace any administrative suspension, revocation, disqualification or cancellation action that results from these same convictions.