Establishing Liability In Car Accident Cases
Negligence Causes Of Action In Car Accident Cases
Most car accident cases are going to be based on two theories of liability.  First, there is negligence.  Second there is negligence per se.  Each of these causes of action have their own burden of proof and must be established by a preponderance of the evidence before a person can be considered liable to pay damages associated with a car wreck in Texas.  This page will outline the three elements that need to be established in order to successfully establish a claim for damages in a car accident case.  It is crucial that you contact a lawyer immediately after a car accident in order to make sure that each of these elements are successfully proven.  If you fail to proven any of the elements below you will lose your case and any compensation that you would have been entitled to otherwise.  If you would like to discuss your case with one of our experienced personal injury lawyers after reading the information on this page, feel free to contact us at 214-321-4105.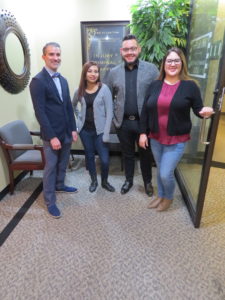 The Legal Elements Of Negligence In A Car Accident Case
There are four basic elements to any cause of action for negligence after a car accident occurs.  These four elements are as follows:
Outline of elements.  The elements of a cause of action for negligence are the following:

1.      The defendant owed a legal duty to the plaintiff.

2.     The defendant breached the duty.

3.     The breach proximately caused the plaintiff's injury.
It is presumed that after establishing these three basic elements that there are injuries related to the car accident.  This page will not address the burden or proof related to injuries.  However, it is crucial to any negligence action that they be proven.  To learn more about how to establish injuries in a personal injury case, click the link.
Defendant Owed A Legal Duty To The Plaintiff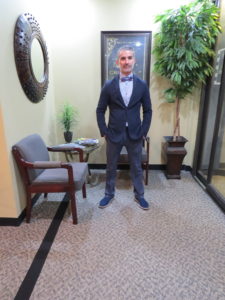 To prove an action for negligence, the plaintiff must establish the defendant had a legal duty.  Without a legal duty, a defendant cannot be held liable in tort.  A duty is a legal obligation that requires the defendant to conform to a certain standard of conduct to protect others against unreasonable risks.  Duties can arise either by statute or by common law. The existence of a duty is generally a question of law.
Common-law duties.  In deciding whether there is a common-law duty, the courts (1) apply the risk-utility test and (2) consider whether there was a special relationship between the parties.

Risk-utility test.  In deciding whether there is a common-law duty, courts apply the risk-utility test.

Balancing factors.  

The factors the courts use when applying the risk-utility test are the risk, foreseeability, and likelihood of injury balanced against the social utility of the actor's conduct, the magnitude of the burden of guarding against the injury, and the consequences of placing this burden on the defendant.  When these factors are balanced, the most important factor to consider is the foreseeability of the risk.  The test for foreseeability is whether (1) the injury is of a general character that might reasonably have been anticipated, and (2) the injured party is situated in relation to the wrongful act so that injury to her or to one similarly situated might reasonably have been foreseen.
In car accident cases, we all have a duty to drive safely on the roadway.  This duty is owed to each driver we pass on the roadway.
Defendant Breached Their Duty
To prove an action for negligence, the plaintiff must establish the defendant breached its legal duty.  Within each legal duty is a required standard of care. A legal duty is breached when a defendant does not meet the required standard of care. The different standards of care a defendant may be required to exercise are (1) ordinary care, (2) highest degree of care, (3) a child's degree of care, and (4) any degree of care established by statute.
Ordinary care.  In most circumstances such as car accidents, a defendant will be held to the standard of "ordinary care."  Courts have held that the concept of ordinary care is so elastic that it can meet all emergencies, and the amount of care to be applied will depend on the


Dallas Car Accident Lawyer

circumstances presented.  The question of whether a defendant acted with ordinary care is a question of fact for the jury.
A Breach Of The Ordinary Care Standard Proximately Caused the Injuries Sustained By The Plaintiff
After the ordinary care standard is breached, then all that must be shown is that the breach of that standard of care caused the injuries sustained by the Plaintiff.  For example, if you had a bad knee before the car wreck and you are now alleging that your knee is injured due to the car wreck you may very well have a proximate cause issue.  You have to establish that all the injuries are directly related to the accident in order to be compensated.
Contact A Car Accident Attorney
These cases may seem simple, but they are anything but easy.  It really takes a legal professional to understand the burden of proof and evidence required to properly prosecute a personal injury claim based on a car accident.  That is why we suggest you take the time to contact a legal professional today.  If you would like to talk with our car accident lawyers after reading this page, feel free to call us at 214-321-4105.