18 Wheeler Accident Attorney Dallas
18 Wheeler Accident Attorney Dallas
18 wheeler accident attorney Dallas is Beltz Law Firm. Beltz Law firm is top 18 wheeler accident attorney in Dallas. 18 wheeler accident attorneys are available for a free consultation.
214-321-4105
Dallas, Texas 18 Wheeler / Truck Accident Lawyer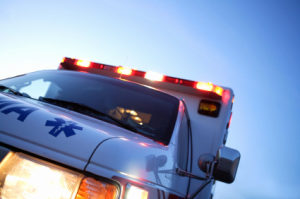 This website has been created to help you understand the complexities of trucking accident cases and to make an informed decision on what steps to take next.  The attorneys at the Beltz Law Firm are experienced in handling the complexities that arise when dealing with the trucking industry and accidents that occur as a result of the negligent actions of an 18 wheeler in Texas.  Read over the information below to determine if we can help you through this traumatic and costly endeavor of protecting your legal rights and maximizing any monetary damages you may be entitled to.
It is always our goal to maximize any recovery you are entitled to. Further, we are not able to accept any offer of settlement without your express approval.  This is a cooperative effort between you and the Beltz Law Firm to make sure that every opportunity is taken to get you the money you deserve for the injuries incurred as a result of a trucking accident in Texas.  After reading through our site, give us a call at 214-321-4105 if we can be of assistance to you.
Facts and Statistics Involving Trucking Accidents in Texas
The Dallas / Fort Worth Metroplex is one of the most traveled trucking routes in the State of Texas. Thousands of trucking companies are based out of Dallas and Fort Worth.  Millions of 18 wheelers travel through the metroplex area of Texas each year.  A small percentage of these trucks do not follow the laws enacted to protect you on the road. Many of the truck wrecks that occur could have been avoided by exercising reasonable care. We have also found that in many cases the negligence of the trucking company, truck driver or both is responsible for injuries caused as a result of an 18 wheeler accident.
Due to the in-depth regulation of the trucking industry, there are readily available facts and statistics regarding many of the day-to-day activities of a commercial trucking company.  For a general review of some of the most recent facts and statistics regarding truck crashes and truck wreck injuries click on this Facts and Statistics link.
Trucking Laws and Regulations
Believe it or not, the trucking industry's regulations have their roots in the government's attempts to oversee the railroads in the late 1800's.  The first formally enacted legislation occurred in 1935 with the Motor Carrier Act.  Since 1935 the regulation of the trucking industry in Texas and around the United States has become so vast that there are more federal and state agencies, laws and compliance standards applicable to the commercial trucking industry than any other transportation industry in the United States.  For a more in depth discussion of the laws applicable to the trucking industry click on this Trucking laws and Regulations link.
Damages and Compensation for my Injuries in an 18 Wheeler Accident in Texas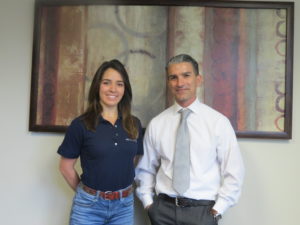 Anytime there is an accident involving an 18 wheeler there is bound to be personal injuries to the motorist who was involved in the collision with a truck of this size.  The types of injuries caused by trucks are usually severe due to the force of impact that a vehicle of this size causes.  The types of injuries that result from a trucking accident include broken bones, lacerations from the broken glass and metal, severe bruising, head trauma, brain contusions, spinal cord injuries, concussions, loss of limbs, amputations, severe disfigurement, burns and even death.
The most basic concerns for our clients who are involved in a trucking accident are centered on how they are going to pay for all the damage that is caused by these types of wrecks.  There are many ways of recovery either through settlement negotiations or by trial.  Further, there are many different types of damages that can be recovered.  For a more in-depth discussion of the types of damages that you can be compensated for click on this Damages and Compensation link.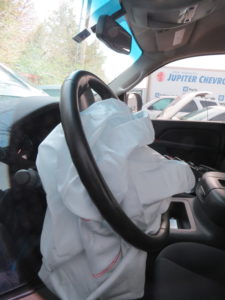 Investigating the Causes of an 18 Wheeler Trucking Accident in Dallas, Texas
Because some of the evidence that could be used to help show the negligence of a truck driver in Texas can be destroyed by the trucking company after only a short period of time, it is important that you hire an attorney immediately after the accident to preserve much of the evidence that would be lost otherwise.  Our office understands that investigating trucking accident thoroughly is a crucial step to insuring the maximum monetary award for our clients.
Further, after investigating the accident, our office can better understand the causes that led to the accident.  Without establishing the cause of the 18 wheeler wreck you have nothing as an injured party.  You must establish this early and clearly so that a jury can understand how and why the accident occurred and exactly who is at fault for the trucking accident.  To read about some of the techniques our office uses to investigate a truck wreck click on this Investigating the Causes of an 18 Wheeler Trucking Accident in Dallas, Texas link.