Car Accident Tips
Auto Accident Tips Dallas
The first set of tips are common sense approaches to avoiding a car wreck altogether. The second set of tips centers on what you should do if you were involved in an accident. Pay careful attention to these tips as they are crucial to follow when you have been involved in a car accident.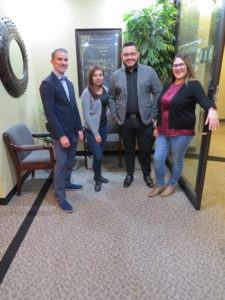 Car Accident Prevention
Perform a regular check-up on your car. Determine if your brake is working properly and if your car engine is well conditioned for travel. Inspect the alignment of the tires and make sure that they have enough air pressure.
Always wear your seat belts. In most cases of car accidents, the victims have incurred fatal injuries due to the failure of using these safety devices.
Have enough rest before driving your car. Usually over fatigue and sleeplessness decreases a person's ability to concentrate in driving.
Limit or avoid drinking liquor before you drive. Driving your car under the influence of alcohol will impair your senses and ability to manipulate your car properly.
Maintain your composure and never defy the speed limits. Aggressive driving is one of the major causes of car accidents.
Obey the traffic rules and follow the road signs.
Be aware of the road and weather conditions.
Avoid using cellular phones while driving.
Turn down the volume of your car stereo.
Post Car Accident Tips
Dallas Car Accident Lawyer

First, determine if you are able to move without causing further injury to yourself. If not, try to stay where you are until emergency units arrive to assist you with your injuries. Ask any good Samaritans that try to assist you to write down their name and number as well as the information of the other vehicle for you.If you are able, contact the proper authorities. You may dial 911 and have the police and paramedics send their response units.

Write down the names and contact information of the other party (including any passengers) who were involved in the car.
Determine the information about his/her insurance policy. If witnesses stopped to assist you, write down their name and number as well.
Never accept fault at the scene of the accident.
Record the facts and events that transpired. Most phones have the ability to take pictures. Make sure to do this at the scene.
Seek immediate medical attention. Even if you do not feel any pain form the accident, it is necessary to have a complete medical check-up. Some injuries may just occur days after a serious crash.
In case you have incurred an injury, have a copy of the medical report to serve as an evidence for future legal actions.
Consult your car accident lawyer for proper legal advice and action to pursue. A competent lawyer will explain you about your rights and develop a strong case for suitable recoveries.These car accident tips will serve as your guide to responsible driving. Have this printed and keep a copy on your car.