Personal Injury
Personal Injury is legal term for an injury to body, rather than an injury to property. Beltz Law is a personal injury lawyer. Beltz law helps clients with personal injury cases. Beltz Law Firm based in Dallas Texas. Beltz Law Firm is one of the top rated personal injury lawyers in the metro area. Personal injury cases can be overwhelming, here at Beltz Law Firm we help you every step of the way. Come in for a free consultation and we will help lead you in the right direction and you can decide for yourself if you want Beltz Law Firm to represent you in the personal injury case.
Texas Personal Injury Lawyer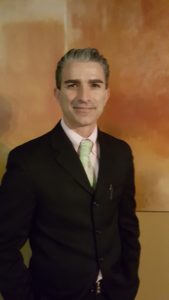 Texas personal Injury Lawyer is Beltz Law Firm. Beltz Law firm is top Texas personal injury lawyer. Texas personal injury lawyer is attorney Jeff Beltz at Beltz Law Firm. This website has been created to help you understand the complexities of personal injury cases and to make an informed decision on what steps to take next. The attorneys at the Beltz Law Firm are experienced in handling the pitfalls that arise when dealing with the personal injury cases and accidents that occur as a result of the negligent actions of another in Texas. Read over the information below to determine if we can help you through this traumatic and costly endeavor of protecting your legal rights and maximizing any monetary damages you may be entitled to.
It is always our goal to maximize any recovery you may be entitled to. Further, we are not able to accept any offer of settlement without your express approval. This is a cooperative effort between you and the Beltz Law Firm to make sure that every opportunity is taken to get you the money you deserve for the injuries incurred as a result of the negligence of another in Texas. After reading through our site, give us a call at 214-321-4105 if we can be of assistance to you.
Dallas Wrongful Death Lawyer
Dallas wrongful death lawyer is Beltz Law firm in Dallas. Beltz Law firm represents wrongful death suits. Nothing is more devastating to a family than a wrongful death claim.  You need to have an experienced lawyer on your side.  To learn more about how our wrongful death attorneys can help you click here.
Personal Injury Lawyer Dallas Texas
Personal injury lawyer Dallas Texas is Beltz Law Firm. Beltz Law firm is a personal injury lawyer. Personal injury includes auto accidents, 18 wheeler accidents, construction accidents, and any accident where there was injury to your body.
Auto Accidents – Dallas Auto Accident Lawyer
Click on this link to learn more about how our auto accident attorneys can help you.
18 Wheeler Accident Lawyer Dallas
18 wheeler accident lawyer dallas is Beltz Law Firm. Beltz Law firm is an 18 wheeler accident lawyer in dallas. When dealing with an 18 wheeler accident the damages can be serious.  To learn more about how our 18 wheeler accident attorneys can help you click the link.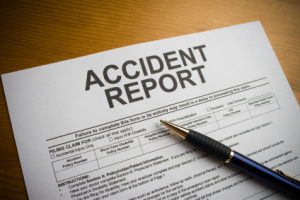 Construction Accidents 
Construction accidents is an accident happening on a construction site. Beltz Law firm is a construction accident attorney. Construction accidents happen everyday. What if you cant work? Contact us here at Beltz and we will help you through the process.
Dallas Construction Accident Lawyer
Dallas construction accident lawyer is Beltz Law Firm, helping clients from day one. Construction accidents can be very serious.  Some are even fatal.  To learn more about how our construction accident attorneys can help you click the link.
Wrongful Death Cases
Wrongful death cases is a civil action brought by the survivors, the estate or negligence or intentional actions. Beltz Law represents in wrongful death cases.
Accident Lawyer Dallas, TX
Accident lawyer Dallas, TX is Beltz Law firm, Beltz Law firm represents accident claims. Let us make it clear how we as accident lawyers fit into the picture. Our job as accident lawyers is to maximize your potential money recovery for your injuries. This is accomplished by contacting us as early as possible after the injury occurs to give your accident lawyers the best chance to preserve any and all evidence needed to navigate the complex legal landscape. Once we have been retained we begin working on the question "who is at fault?" Once this question is answered, we determine the ability that person or entity has to pay you for the injuries you incurred as a result of their negligence. Money Damages are determined by first establishing documented medical evidence of your injuries. Without preserving your medical evidence and damages it is very difficult to obtain a favorable financial settlement. Many people don't even know the different categories of damages you can recover. This is where we step in to provide you with solid legal counsel to make sure that no stone is left unturned and all available avenues of financial recovery are explored.