DWI Range of Punishment
DWI Range of Punishment
DWI range of punishment is a list of fines and criminal convictions. Anything from a criminal conviction to loss of your drivers' license. We recommend you get a lawyer fast to avoid the worse punishment and try to push for a more lenient punishment.
Dallas DWI Lawyer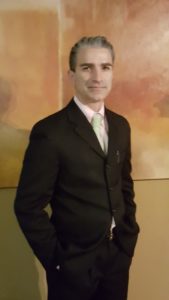 Dallas DWI Lawyer is Beltz Law Firm. Beltz Law firm is a top-rated DWI attorney. Remember that the DWI Laws in Texas get tougher and more stringent in every legislative session. We fight hard to prevent many of the punishments prosecutors and judges like to impose on DWI offenders. However, the cold hard fact is that if you are convicted of a DWI in Texas, it is a matter of reducing your exposure not eliminating it. Many attorneys will not talk to their clients about the punishment ranges because they fear that the client will not hire them as their attorney. We don't think like that. As DWI lawyers in Dallas, Texas we feel it is our responsibility to give you all the facts involved in a DWI case so that we can work together to make a decision that is right for you. For a list of possible negative ramifications a DWI can have please read the list below:
List of DWI consequences
List of DWI consequences is
A. Criminal conviction
B. Loss of driver's license ($125 fee)
C. Community Service hours (24-100)
D. M.A.D.D. Victim Impact Panel (3hrs)
E. Fines and Court Costs ($1,000)
F. Monthly probation reporting
G. Monthly probation fees ($25-60/mo.)
H. Ignition Interlock Device ($75/mo.)
I. A night in jail ($500 bail)
J. Trip to the impound lot ($85)
K. Embarrassment-Loss of Self Esteem
L. Loss of social standing
M. Multiple Court Appearances
N. "Home Visits" by probation officer
O. Interference with employment – time missed from work
P. Future employability / Continued Employment
Q. Increased Insurance rates/Cancellation of Insurance (300% for 4 years)
R. Stress and Anxiety of pending case
Possible Ramifications of a DWI conviction
Possible ramifications of a DWI conviction are
DWI Education Class – two four hour classes (that can be scheduled on weekends in most cases)
M.A.D.D. Victim Impact Panel – one three hour session
Community Service (80 hours) – requiring that this be completed at the rate of 8 hours per months = 8 months
Fines and Court Costs ($1,000) – paid at $100 per month = 10 months
Alcohol/Drug Evaluation – 30 minutes to one hour (done at orientation)
The DWI fine should be thoughtfully measured.
Costs of Getting a DWI
Other costs of getting a DWI are
Towing fee $80
Bonding fee $500
Vacation days taken for court $???
Probation fees ($50 X 24) $1200
DWI Education Class $125
Attorney's fees $???
M.A.D.D. fee $20
Evaluation fee $25
Ignition Interlock $75/mo
What does a DWI cost?
A DWI Approximate total non-court costs $2000
As you can see the need for a Dallas DWI attorney to reduce or eliminate as many of these fees and requirements as possible can make a dramatic difference in your quality of life going forward. If you need help with a DWI case in Texas and would like an experienced DWI attorney to help you get through it, please call our office now.