Hire An Attorney For A Hold On Your Driver License In North Texas
Lawyers That Help Remove Driver License Holds
214-321-4105

Driver license holds in Texas have become one of the most commonly used tools by municipal and justice courts to motivate people to resolve old traffic tickets.  These holds are placed on a license after the traffic ticket has gone past the appearance date.  The hold remains on the driver license indefinitely until the person resolves the underlying traffic ticket.  The biggest problem we see as traffic ticket attorneys is the failure of people to understand how to remove the hold properly without harming their permanent driving record, insurance rates and driving privileges in Texas.  If a hold is not removed properly, it can have a devastating effect on any or all of those 3 areas.  And once the damage is done it is near impossible to correct.  This article is intended to help those that have driver license holds on their driving privileges in Texas.  If you would like to discuss your driver license status after reading this article, feel free to contact our Dallas Traffic Ticket Lawyers at 214-321-4105.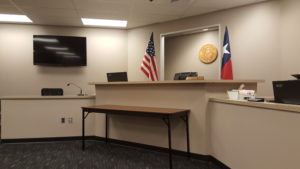 Don't Just Pay The Tickets Off To Remove The Hold!
Again, the biggest issue we see related to driver license holds are those that simply run down to the court to pay off the old tickets because they need their license quick.  The issue that arises after a payment is made is the fact that payment is considered a conviction under the current law.  That means that the court must then report the conviction to The Department Of Public Safety.  Once reported, it is almost impossible to remove from the record.  Many of these convictions have stiff civil penalties including surcharges and additional driver license suspension issues.  Some surcharges cost as much as $750.00 per offense.  Other tickets can cause an automatic suspension of the person's driving privileges for a full year.
So a person go into court with the good intentions of resolving their cases only to come out worse because they didn't resolve them in a way that didn't harm them.  The only way you can resolve driver license holds in Texas after you have been reported to the OmniBase system is to first file an appearance bond with the court.  Thereafter, an omni fee must be paid for each individual citation that has been reported to the system.  Thereafter, the hold will be immediately removed without a conviction being reported.  Then a lawyer can go into court for you and negotiate a deal to protect your record on the underlying traffic tickets.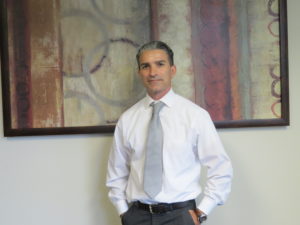 Get A Lawyer's Help For A Driver License Hold
You are going to need the help of an attorney with a driver license hold.  Lawyers provide a valuable service when your license has been reported to the OmniBase system.  They help protect you from financial peril that could arise by paying the court directly.  Understanding how the system works can save you thousands of dollars.  Take the time to talk with an attorney about your driver license hold in Texas.  Become educated about the system and how to get out of it unharmed.  If you would like to talk with our Dallas traffic ticket lawyers about your driver license hold for old tickets call us today at 214-321-4105.
Was This Article Helpful? Please Rate It:
★★★★☆
"
I was so curious as to why my license was suspended after I forgot to handle a ticket. This article answered all the questions I had.
"