How Driver License Holds Are Placed On A Texas Driver License
Lawyers That Remove Driver License Holds
Understanding The OMNI Hold In Texas
214-321-4105
If you have a hold on your driver license due to old traffic tickets, there is a right way and a wrong way to remove the hold.  This article is intended to explain the importance of removing a driver license hold in Texas the right way to avoid further suspension issues and increased fees owed to insurance companies, the State and the court system.  If you would like to discuss your case with an experienced lawyer that can assist with driver license suspension issues after reading this article, feel free to contact our office at 214-321-4105.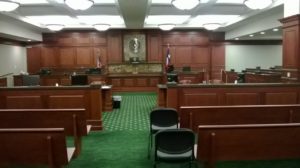 Understanding How Driver License Holds Are Placed On A License
Driver license holds are placed on a driver license in Texas after a person has failed to enter an appearance on their traffic tickets.  The OMNI system was created to help court systems come up with a way to force those that do not resolve their tickets to finally come in and take care of them.  The system allows courts to place a hold on the renewal of a person's driver license indefinitely until that person resolves the underlying tickets.  If the tickets are not resolved, then the hold remains in effect.  If a person is pulled over on an expired license due to OMNI holds, they can be charged with as high as a class "b" misdemeanor charge of driving while license invalid punishable by up to 6 months in county jail.  This is why it is important to resolve the tickets as quickly as possible once they create the invalidity of the driver license.
Removing The Hold On Your License The Right Way
You cannot simply run down to the courthouse that has placed the hold on your license and pay off the tickets causing the hold.  The reason why is that a payment to the court in this way creates a conviction on your permanent record.  Some convictions are far more expensive than the ticket itself.  For example, a ticket for no insurance that is just paid off at the court house will cost a person an additional $750.00 in surcharges owed to The Department Of Public Safety.  Further, a person's license will automatically be declared invalid indefinitely until SR-22 insurance is provided to DPS in relation to the reported conviction.  This type of insurance can cost as much as $50.00 more per month over a 3 year period.  That totals an additional $1800.00 over that time period.  And all you wanted to do was to pay off a ticket to get the hold removed right?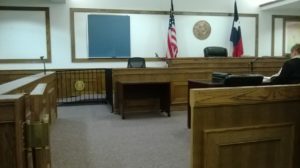 This is why you cannot just run down to the court to pay off old tickets.  The bottom line is that once a hold is placed on a license, you are going to need the help of a lawyer.  A driver license suspension lawyer can make sure to remove the hold properly without harming your permanent record.  This is normally done by filing an appearance bond on behalf of the defendant to remove any warrant that may be outstanding.  Next, the lawyer can file a motion to accept the OMNI fee in order to release the hold on the license.  Then and only then can a person renew their driver license without harming their record.  Thereafter, the attorney can attend court on your behalf to work out a deal that hopefully saves you a bit of money as well as protects your permanent record from a conviction.
Contact A Lawyer For A Hold On Your License
Take the time to consult with an experienced legal professional about your driving privileges in Texas.  The privilege to drive in Texas is exactly that.  It is not a right to drive in Texas.  That privilege can be taken away from you for many reasons.  Make sure you have legal protection to ensure that this does not happen to you.  Our lawyers can assist you with removing a driver license hold while minimizing the financial impact to you and your family.  Call our driver license suspension lawyers today at 214-321-4105.
Was This Article Helpful? Please Rate It:
★★★★★
"
I have a very old ticket preventing me from renewing my drivers license. I recently learned that the hold was for not resolving the ticket. I will definitely be hiring an attorney to help. I want to protect my record.
"