How To Avoid A Suspended Driver License When Resolving Old Traffic Tickets That Have A Hold On Your License
Driver License Suspension Attorneys
214-321-4105

When a hold has been placed on the renewal of a driver license for unresolved traffic tickets in Texas there are certain steps that must be taken to avoid further harm to that person's driving privileges, insurance rates and to avoid financial penalties called surcharges.  If these steps are not taken, then a person can be in a worse situation than they began.  This article is intended to help those that have an omni based hold on their license understand the appropriate steps to take to remove the hold and protect their record.  If you need assistance removing a hold on the ability to renew your driver license after reading this article, feel free to contact our driver license suspension lawyers at 214-321-4105.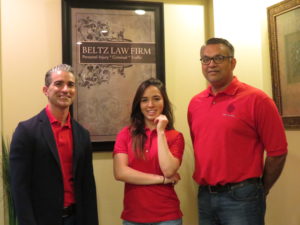 The Texas Failure To Appear Program
The official statement From The Department Of Public Safety on the Texas Failure To Appear Program is as follows:
Under the Failure to Appear / Failure to Pay Program, the Texas Department of Public Safety (DPS) may deny the renewal of a driver license if an individual has failed to appear for a citation or failed to satisfy a judgment ordering the payment of a fine. The driver license may not be renewed until the individual's driver record is cleared of all offenses reported to DPS by the court.
The problem is that there is no real direction from DPS on how to clear it.  So many people simply run down to the court that the old tickets are located in and pay the citation off.  This method has caused many Texans more problems than it solves because payments in Texas under Article 27.14 Of The Code Of Criminal Procedure are considered convictions.  These convictions can cause more problem than the original hold in that they are used to monitor driving privileges in Texas.  If the wrong offense is reported, the hold could get lifted only to have DPS turn around and suspend the same person's driver license because of the payment to lift the hold.
Hire A Lawyer For Holds On Your Driver License For Old Traffic Tickets
The bottom line is that if you have a hold on your ability to renew your license due to old traffic tickets, you really need to take a step back and get some legal advice so as not to make the situation worse.  The hold is an easy fix if you do it properly.  However, to try to cut corners and just pay the court off to get the hold remove could lead to a very damaging result.  We suggest you contact our driver license suspension lawyers today to discuss your individual case at 214-321-4105
Was This Article Helpful? Please Rate It:
★★★★☆
"
It was shocked to find out that if you do not resolve tickets it can impact your drivers license. I recently received a ticket and i definitely do not want it to affect my license. This was very eye opening.
"