Speeding Ticket Lawyers In Rockwall County, Texas
Rockwall County Speeding Ticket Lawyers
214-321-4105
Rockwall County, Texas is one of the fastest growing counties in the State. With more residents comes more traffic enforcement. Over the years we have seen a steady increase in speeding ticket infractions and other moving violations across Rockwall County. This article is intended to help outline the ramifications of a speeding ticket conviction on your record and what a Rockwall speeding ticket attorney can do to defend speeding tickets in your area. If you would like to discuss your Rockwall County speeding tickets with our lawyers after reading this article, feel free to contact us at 214-321-4105.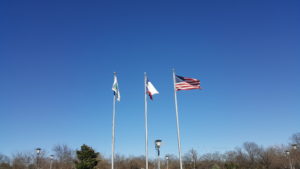 Speeding Tickets And The Points System In Texas
Texas has been on the points system since September of 2003. If you are not aware of how the points system operates it is high time that you acquainted yourself with it. Because the points system is by far the biggest reason we see for driver license suspensions in Texas. The basic premise of the points system is to monitor and punish drivers who are considered "high risk" in an attempt to keep roadways safe. However, in practice it can punish those that simply do not have the money the properly defend their tickets. Either way, understanding the system will allow those with and without financial means to protect their record. The Department Of Public Safety's official statement on the points system is as follows:
Points are assessed for traffic convictions. Once the conviction has been added to the driver record, points are assigned and remain on the driver record for three years from the date of conviction.

Two points are assessed for a Texas or out-of-state traffic conviction.
Three points are assessed for a Texas or out-of-state traffic conviction that resulted in a crash.

Traffic Ticket Defense Lawyer In Rockwall County

NOTE: Points are not assessed for individuals who take defensive driving. Individuals who have six or more points on their driver record are assessed a surcharge every year they maintain six or more points. Surcharge amounts are:

$100 for the first six points on a driver record.
$25 for each additional point after six.

Information may be found in the Texas Administrative Code on which types of traffic convictions generate points.
Hire A Lawyer For Speeding Tickets In Rockwall County
Hiring a lawyer for speeding tickets in Rockwall County greatly increases the chances that you will be able to keep a clear driving record. And in today's electronic reporting world, keeping a clean record is crucial. So many privileges we enjoy as Texans are directly attached to our ability to drive legally throughout the State. That is why we suggest you take the time to consult with a lawyer if you are issued a speeding ticket in Rockwall County, Texas. To talk with our Rockwall County traffic ticket lawyers today call 214-321-4105.
Was This Article Helpful? Please Rate It:
★★★★★
"
I received a speeding ticket and I almost paid it off. I am so glad that I looked for advice before going to the court. I just saved myself two points on my license!
"