Attorney For Warrants In Plano
Attorney For Warrants In Plano
Lawyer For Warrants In Plano
214-321-4105
Plano Municipal Court is one of the strictest jurisdictions our lawyers deal with when it comes to lifting warrants in Plano, Texas.  In order to have a warrant lifted in Plano by an attorney, there are certain steps that must be taken before the judge will approve the paperwork.  This article is intended to help those that are considering hiring a lawyer for warrants in Plano Municipal Court understand those steps.  If you would like to discuss your cases with a Plano Attorney that can help remove warrants, feel free to contact us at 214-321-4105.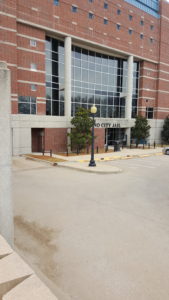 The Appearance Bond – Removing The Warrant
Plano Municipal Court has their own appearance bond that they prefer attorneys to use when lifting a warrant in their court.  This bond can be viewed by clicking on the link below:
This document must be filled out properly by your attorney that lifts warrants in Plano, Texas.  It must also be signed by you with your original signature.  This is an extra step that is not necessary in many jurisdictions across North Texas.  We are uncertain why it is imperative that your original signature is obtained, but regardless the bond will not be accepted without it.  So make sure you can provide your lawyer that removes warrants in Plano with your original signature when you sign up.
Once the bond is filled out and filed with Plano Municipal Court, they will remove the warrant.  After the Plano attorney lifts the warrant, they will appear in court on your behalf to resolve the underlying citation that caused the warrant to be issued in the first place.  In most cases, if a case can be negotiated to keep the violation off your record, the Plano attorney that lifts warrants in Plano Municipal Court will do so.  If a case cannot be kept off your record, the case will be reset to discuss possible trial or other options available.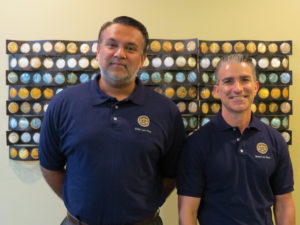 Why You Normally Will Have Two Warrants For One Past Due Ticket In Plano
Plano, without fail, will always issue a second citation for violation of promise to appear.  This offense is based on a person missing their original appearance date that was listed on the ticket.  For more information about what an appearance date is click here.
The worst part about this new ticket is that Plano judges are not allowing the prosecutors to dismiss the violation.  However, if you have a valid excuse and did not willfully miss the appearance date, we encourage you to fight the violation.  To understand how to fight a violation of promise to appear ticket, click here.
Hire An Attorney For Warrants In Plano
Hiring a lawyer for warrants in Plano ensures that the warrant is lifted properly without it affecting your permanent record in the process.  By hiring Plano lawyer for warrants, you greatly increase the probability of success in your case.  The amount of experienced and knowledge that has been accumulated over 15 years of practice is available to you so that you stay out of jail and protect your record.  Take the time to talk with a lawyer about warrants in Plano, Texas today by calling 214-321-4105.
Was This Article Helpful? Please Rate It:
★★★★★
"
I had two warrants in Plano and I had no idea how to clear them and still protect my record. This was very helpful.
"