Traffic Ticket Lawyers In Plano
Traffic Ticket Attorneys In Plano
214-321-4105
Plano Municipal Court is considered a high volume traffic court.  That means they write a whole lot of tickets.  If you live or travel through Plano, Texas it can be stated with certainty that it is not a matter of if you get pulled over and issued a traffic ticket, but when.  And when a traffic ticket is issued, you must be certain that you take every step in order to protect your driving record, insurance rates and driving privileges in Texas.  Because Plano Municipal Court is a high volume traffic ticket court, they are also very rigid in their standpoint towards traffic tickets and defendants.  That means you need to be extra careful to ensure that you do not make a mistake.  This article is intended to help those that have been issued a traffic ticket in Plano, Texas avoid some of the biggest mistakes we see defendants make.  If you would like to talk to a Plano traffic ticket lawyer after reading this article, feel free to contact us at 214-321-4105.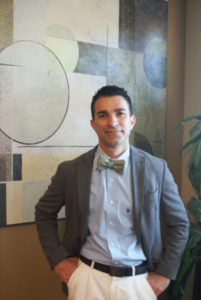 Avoiding A Violation Of Promise To Appear – The Money Grab
The absolute biggest mistake our traffic ticket attorneys in Plano see on a weekly basis are those clients that don't understand how important it is to contact Plano Municipal Court prior to the appearance date listed on the traffic ticket that was issued.  Plano Municipal Court is probably the only court in the metroplex that is so greedy that they issue a second violation for going past your appearance date on the traffic ticket.  The greed isn't because of the second violation that is issued.  The greed comes in because the judges have placed a restriction on the ability of a prosecutor to dismiss the charge in exchange for a plea on the underlying traffic ticket.  Plano Municipal Court is not the only court that issues violations of promises to appear.  But they are definitely unique in not dismissing them.  Why?  because it is a money grab.  If the judges refuse to allow prosecutors to dismiss the second charge, the city makes more money.
Now ask yourself this question…  Why should a judge be concerned about how much money a City makes on traffic tickets?  Shouldn't their main concern be with justice?  It is our opinion that separation of powers concerns are happening all across Texas that influence a judge's concern with monetary gain of a city.  In many cities across the State of Texas, municipal judges are not elected, but hired by the city.  Usually it is either through the city council or by the city manager.  These two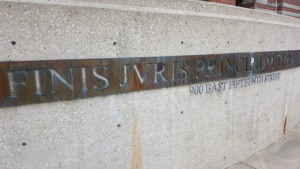 groups are in the executive branch of government.  The judges are in the judicial branch.  City managers are not lawyers, and are usually not educated with a law degree.  Their main purpose is to make sure the city remains profitable.  So, if a person that is in charge of making cities profitable is also in charge of hiring and firing judges, can that have an effect on justice?  Our Plano traffic ticket lawyers will let you answer that question.
Lawyers That Handle Tickets In Plano
Having an experienced traffic ticket lawyer in Plano is crucial when you are dealing with a high volume court like Plano Municipal Court.  You need an advocate on your side to help protect you.  Does that mean that your case will be dismissed?  Does it mean that nothing bad will happen to you?  Of course not.  But what it does is increase your chances of success when dealing with a rigid court that has a high incentive to gain profit at the expense of your driving record.  Take the time to contact a Plano traffic ticket lawyer today at 214-321-4105.
Was This Article Helpful? Please Rate It:
★★★★☆
"
This was very interesting. I had no idea that was how judges were often selected in some cities.
"