Experienced Traffic Ticket Attorney in Plano
Experienced Traffic Ticket Attorney in Plano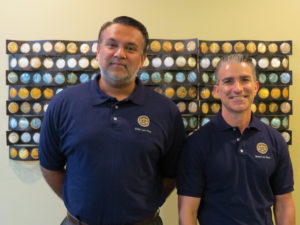 Plano Municipal Court is considered a high volume traffic court.  That means they write a whole lot of tickets. If you live or travel through Plano, Texas it can be stated with certainty that it is not a matter of if you get pulled over and issued a traffic ticket, but when.  And when a traffic ticket is issued, you must be certain that you take every step in order to protect your driving record, insurance rates and driving privileges in Texas.  Because Plano Municipal Court is a high volume traffic ticket court, they are also very rigid in their standpoint towards traffic tickets and defendants. That means you need to be extra careful to ensure that you do not make a mistake. Here are the steps you should take if you are issued a traffic ticket in Plano, Texas avoid some of the biggest mistakes we see defendants make.
Should I Pay Off A Traffic Ticket In Plano?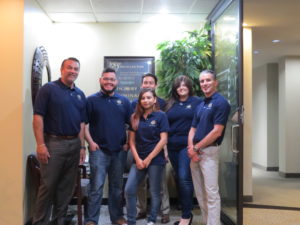 Because Texas is part of the Texas Driver Responsibility Program, drivers have to be very careful about how they choose to resolve their traffic tickets in Plano Municipal Court.  Because "just paying them" constitutes a finding of guilt, you absolutely do not want to resolve your Plano traffic tickets this way. Specifically paying off old tickets causes a permanent conviction on your driving record.  This conviction will remain there forever and could have a huge impact on your driving privileges in Texas. You have to take the extra step of protecting your record to avoid a driver license suspension in Texas. That is where Plano traffic ticket attorneys are invaluable.  Plano ticket lawyers can attend court on your behalf to fight to protect your record. This does not mean that every case will be dismissed. But it does give you an extra layer of protection.
Avoiding A Violation Of Promise To Appear – The Money Grab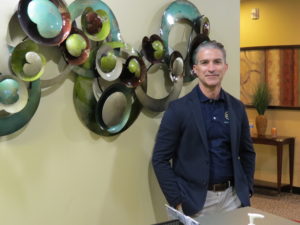 The absolute biggest mistake our traffic ticket attorneys in Plano see on a weekly basis are those clients that don't understand how important it is to contact Plano Municipal Court prior to the appearance date listed on the traffic ticket that was issued.  Plano Municipal Court is probably the only court in the metroplex that is so greedy that they issue a second violation for going past your appearance date on the traffic ticket. The greed isn't because of the second violation that is issued. The greed comes in because the judges have placed a restriction on the ability of a prosecutor to dismiss the charge in exchange for a plea on the underlying traffic ticket.  Plano Municipal Court is not the only court that issues violations of promises to appear. But they are definitely unique in not dismissing them. Why? because it is a money grab. If the judges refuse to allow prosecutors to dismiss the second charge, the city makes more money.
Now ask yourself this question…  Why should a judge be concerned about how much money a City makes on traffic tickets?  Shouldn't their main concern be with justice? It is our opinion that separation of powers concerns are happening all across Texas that influence a judge's concern with monetary gain of a city.  In many cities across the State of Texas, municipal judges are not elected, but hired by the city. Usually it is either through the city council or by the city manager. These two groups are in the executive branch of government.  The judges are in the judicial branch. City managers are not lawyers, and are usually not educated with a law degree. Their main purpose is to make sure the city remains profitable. So, if a person that is in charge of making cities profitable is also in charge of hiring and firing judges, can that have an effect on justice?  Our Plano traffic ticket lawyers will let you answer that question.
One of the biggest issues we run up against as traffic ticket attorneys in Plano, Texas is when a client does not handle their traffic tickets in Plano Municipal Court properly.  It is by far the most common reason for a person losing their driving privileges in Texas. You have to take your driving record seriously in Texas.
Did you miss your traffic court date? Give us a call or learn more about what happens if you fail to appear for a court date in Plano here.
How Do I Locate My Citation Online and What Plea Should I Enter?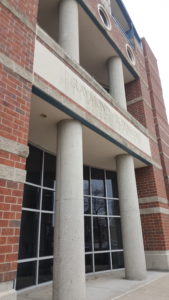 A problem that many people have when contacting a ticket lawyer is the inability to locate the citation. Plano's website is very user friendly when it comes to looking up citation information. It gives you the option to make the payment online even to save you time from going to the court but we urge strongly against that. Making a payment online is generally offered for guilty and no contest pleas which can result in convictions.
When you have a citation, you generally encounter 3 pleas to choose.  Those pleas are guilty, no contest, and not guilty. Not each one will always result in the same outcome. We must review the information for you in the court at an attorney docket to ensure we get the right information necessary to make the best choice possible regarding your tickets.
The settings at this locale are generally a month out which gives you ample time to provide us with any proof that could be relevant to your case. If you had insurance at the time of the offense, or the registration was valid, or you had a valid license and did not have it on you at the time we can take the evidence provided to court on your behalf to have a citation dismissed if eligible.
Getting the ball rolling for handling a traffic ticket in Plano is pretty simple but it does require you to make yourself available to come down to the office to provide your signature on the paperwork if it happens to be in a warrant status. For more information on warrant status tickets in Plano, review the information found here. If you are ready to hire a professional staff and an experienced attorney, or even if you just want to go over the information in detail, give us a call at 1-214-321-4105.
When Can A Driver License Be Suspended In Texas For Traffic Tickets?
In Texas, we are on the driver responsibility program.  This program keeps track of every single traffic ticket conviction a Texas resident gets on their permanent record.  The most common way a person gets a traffic ticket conviction is by not contesting the ticket and simply paying it off.  When this is done and payment is made on the traffic ticket, Plano Municipal Court will report it to DPS. Every moving violation accrues points thereafter.  These points are what is used to suspend a person's license.
The name of the game now is to always keep a clean driving record.  You never know what type of violation can cause a suspension of a driver license under the driver responsibility program.  Some cases will suspend a license immediately after being reported, while others will accrue financial penalties referred to as surcharges.  Regardless of the penalty, a traffic ticket conviction should not happen in the first place if you are cautious about your record.
Plano is a hotspot for traffic tickets. Speeding, red lights, stop signs, you name it and chances are that Plano has written a citation for it. Having an experienced traffic ticket lawyer in Plano is crucial when you are dealing with a high volume court like Plano Municipal Court.  You need an advocate on your side to help protect you. Does that mean that your case will be dismissed? Does it mean that nothing bad will happen to you? Of course not. But what it does is increase your chances of success when dealing with a rigid court that has a high incentive to gain profit at the expense of your driving record.   If you have received a citation out of this court contact us to go over your case today.
Was This Article Helpful? Please Rate It:
★★★★★
"
I have had previous issues in Plano Municipal and have an upcoming court date. Will I need to attend the hearing or can an attorney go on my behalf?
"
★★★★★
"
I always told my friends to make sure they don't pay off tickets. This article explains the reasons very well.
"
★★★★★
"
I hired The Beltz Law Firm to represent me at trial for a speeding in a construction zone with workers present ticket. I had big concerns about the fact that I never saw the proper signs to show that I was in a construction zone and it was close to 10pm at night. Mr. Beltz was able to get my case dismissed at the end of it all after setting the case for trial. I was so thankful for all the hard work he put into my case. He pulled the video, and prepared for trial with his own exhibits. He was well prepared and it made all the difference as a client who paid good money to take this case all the way to trial. I would definitely recommend this firm.
"