Hire A Lawyer For A Warrant In Plano
Hire An Attorney For Warrant In Plano
214-312-4105
Plano Municipal Court is considered a high volume traffic ticket court.  If your case goes into warrant, you need to be sure that you take care of the issue as fast as possible.  Plano is an arresting agency and you could be taken to jail based on the outstanding ticket.  This article is intended to help those that have warrants located in Plano Municipal Court.  If you would like to discuss your warrants with our experienced staff after reading this article, feel free to contact us at 214-321-4105.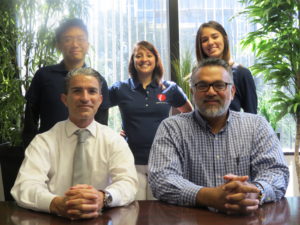 How A Warrant Is Issued In Plano Municipal Court
Many people think that warrants that are issued in The City Of Plano for traffic tickets are due to the tickets themselves.  However, this is actually not the case.  Did you know that the maximum punishment for a traffic ticket is only a fine.  A judge cannot force you to go to jail as part of the punishment for traffic tickets.  So how can a warrant be issued for the arrest of a person that has tickets in Plano?
The reason why a warrant is issued for traffic tickets in Plano Municipal Court is due to a defendant missing the appearance date on the citation that was issued.  When you are given a traffic ticket in Plano, you are required to appear before the court to resolve the matter within the time line listed on the ticket.  If you fail to do so, then a judge can issue a warrant for your arrest for the sole purpose of bringing you before the Court to resolve the matter.  The ticket itself has less to do with the warrant, than not appearing on time to either dispute or resolve the ticket.
Get An Attorney For Warrants In Plano
When you get a lawyer for warrants in Plano, it is with the hope that you avoid many of the pitfalls we see clients end up in as a result of making decisions in haste.  An experienced attorney that can lift warrants in Plano can quite literally save your driving privileges, thousands of dollars in civil penalties from DPS and even your job if a valid license is required to work.  Don't take chances with your record when a warrant is issued for your arrest due to outstanding tickets in Plano Municipal Court.  To talk to Plano lawyers that lift warrants about your case call 214-321-4105.
Was This Article Helpful? Please Rate It:
★★★★☆
"
I had a warrant for an old ticket and I was fearful that I would be arrested if I went to court to pay the ticket. This was very helpful
"
★★★★★
"
First time to use a lawyer for a traffic ticket and I picked Beltz Law Firm off of Google search and I have to say that I was NOT disappointed. Paid a low fee and Beltz did the rest of the work with a successful outcome. I would highly recommend Beltz Law Firm. OBTW my name is Tom McCallum
"