Hire A Plano Traffic Ticket Lawyer
Plano Traffic Ticket Attorney
214-321-4105
Plano Municipal Court is a very strict jurisdiction when it comes to traffic violations in Plano, Texas.  You have to be very diligent to ensure that the case is not reported as a conviction on your permanent record in Plano, Texas.  Traffic ticket convictions are one of the most common reasons for driver license suspensions that our Plano traffic ticket lawyers see on a regular basis.  This article was written to help those that have been driver license issues in Plano, Texas or have traffic ticket violations pending in Plano Municipal Court.  If you would like to discuss your particular matter with our Plano ticket lawyers after reading this article, feel free to contact our office at 214-321-4105.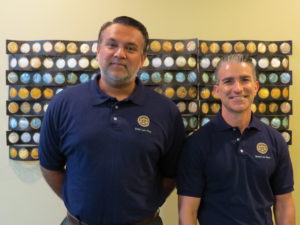 Traffic Tickets In Plano, Texas
Because Texas is part of the Texas Driver Responsibility Program, drivers have to be very careful about how they choose to resolve their traffic tickets in Plano Municipal Court.  Because "just paying them" constitutes a finding of guilt, you absolutely do not want to resolve your Plano traffic tickets this way.  Specifically paying off old tickets causes a permanent conviction on your driving record.  This conviction will remain there forever and could have a huge impact on your driving privileges in Texas.  You have to take the extra step of protecting your record to avoid a driver license suspension in Texas.  That is where Plano traffic ticket attorneys are invaluable.  Plano ticket lawyers can attend court on your behalf to fight to protect your record.  This does not mean that every case will be dismissed.  But it does give you an extra layer of protection.
Driver License Suspensions In Plano, Texas
Driver license suspensions are also a very common issue related to traffic ticket convictions in Plano, Texas.  The basic way the system works is that too many reported convictions will cause the suspension of that person's driving privileges.  How many is too many?  Honestly, one conviction reported is too many.  Don't gamble with your record by having a flippant attitude towards your driving record.  Every ticket is important to fight.  The reason why is simple.  Every single person that ever came into our office for a suspended license tells the exact same story when it comes to their suspended license for traffic ticket convictions.  The response is always centered around the basic sentiment that they, "didn't think it was that big of a deal."  Well, it is.  let a legal professional help you with the laws that apply to traffic tickets so that you don't have to worry about how big of a deal it will be later on if the case is not handled properly.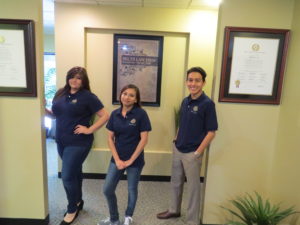 Occupational Driver License Petitions In Plano, Texas
If your license is suspended, you will need to get an occupational driver license to drive legally.  If not, you can be arrested for driving while license invalid and charged with a class "b" misdemeanor.  This charge has a maximum jail sentence of six (6) months.  Don't subject yourself to that.  To check the status of your license click here.  If the license status shows that your ineligible and need an occupational driver license, call our Plano occupational driver license lawyers to see what can be done to keep you on the road legally and out of jail.
Hire A Plano Traffic Ticket Attorney
Plano traffic ticket attorneys handle more than just tickets as you can see.  They are experienced in handling warrants, traffic tickets, driver license suspension, occupational driver license requests and much more.  If you find yourself in any of these situations, take the time to contact a Plano Lawyer today.
Was This Article Helpful? Please Rate It: