Do Police Officers Need Probable Cause To Pull A Vehicle Over?
Criminal Defense Lawyer Dallas
214-321-4105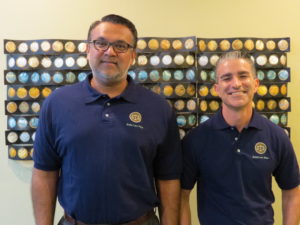 This article is intended to outline the burden that officers must meet when justifying a traffic stop in Texas.  The hope is that by outlining the standard more people will understand when an officer is doing their job properly and when an officer may have overstepped their authority.  If you have been issued a traffic ticket in Dallas, Texas and would like to talk with our ticket attorneys after reading this article, feel free to contact us at 214-321-4105.
Reasonable Suspicion
To detain a person temporarily officers must have reasonable suspicion that the individual was involved in a criminal activity.  Traffic stops can be justified by either reasonable suspicion or the more certain standard of probable cause.  Reasonable suspicion typically occurs when an officer sees evidence that a driver is committing an offense (like a DWI) but needs to talk with or observe the suspect more closely to verify the suspicion.  Probably cause typically happens when an officer sees the driver commit the offense (like speeding).
Reasonable Suspicion is more than a hunch, but less than proof of wrongdoing by a preponderance of the evidence.  Reasonable suspicion is determined by looking at all the circumstances of each case to see if the officer had a specific, objective basis for suspecting that a person was engaged in a criminal act.   These facts have to be articulated by the officer if they testify.  They cannot be assumed.  This allows the judge to make an independent determination of whether or not reasonable suspicion did in fact exist at the time of the traffic stop.
Some of the relevant issues related to this standard are as follows:
Contact A Lawyer Regarding A Traffic Stop In Dallas
The complexity of the law in this area can be overwhelming.  For that reason it is always wise to discuss your case with an experienced traffic ticket lawyer in Dallas.  If the need arises, feel free to contact our office to discuss your particular traffic stop.  Our Dallas ticket attorneys look forward to assisting you.
Was This Article Helpful? Please Rate It: