Hire A Garland Traffic Ticket Lawyer
Garland Ticket Attorneys
214-321-4105

Traffic tickets can have a very severe impact on a person's life if they are not handled properly.  They can cause increased insurance rates, a driver license suspension and also require a person to obtain an occupational driver license just to drive legally in Texas.  This article is intended to help those that have traffic tickets in Garland understand how a Garland traffic ticket lawyer can assist them in avoiding these types of penalties.  If you would like to talk with our Garland traffic ticket lawyers after reading this article, feel free to contact our office at 214-321-4105.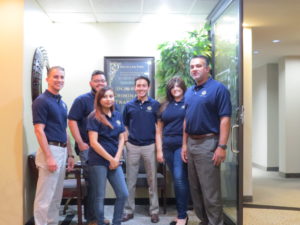 Traffic Tickets In Garland, Texas
Garland Municipal Court is responsible for overseeing traffic ticket dockets for the Garland Police Department.  Luckily, Garland Municipal Court is considered by most to be a very fair court.  It has a prosecutor and judges that care about justice and will do what they can to ensure that defendants are heard.  With that being stated, it is important to understand that convictions still arise out of this Court.  And it is important to treat each and every citation with care to avoid a possible warrant or driver license suspension.  Traffic ticket convictions are one of the biggest reasons our Garland traffic ticket lawyers see when it comes to driver license suspension issues.  Because Texas is part of the driver responsibility program, each and every conviction is recorded and used against a driver for insurance purposes as well as for monitoring the eligibility of that driver to hold a valid driver license.  To see if your driver license is currently eligible and not suspended click here.
Warrants In Garland, Texas
Warrants are also another common issue that our Garland ticket attorneys deal with on a daily basis.  Once a traffic ticket in Garland goes past the due date, a warrant will be issued for the arrest of that person.  Luckily our Garland traffic ticket attorneys go to court an estimated 3 to 4 times a week to remove warrants for traffic tickets in Garland, Texas.  Because our office is so close to the court house, warrants are usually lifted within the same week and in many cases, the same day.  If you have warrants in Garland for outstanding traffic tickets, call our office today.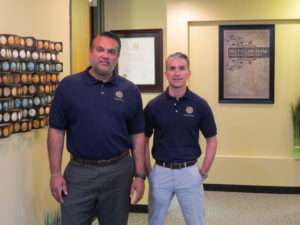 Occupational Driver License Petitions In Garland, Texas
Occupational driver license petitions have been on the increase across the state due to the Texas Driver Responsibility Program.  Our Garland ticket lawyers have filed more occupational driver license petitions in the past year than ever before due to traffic ticket conviction suspensions.  It has become an epidemic across the State Of Texas because many do not understand exactly how the program operates.  Basically, if you get too many tickets you get suspended.  Common sense would say that one conviction is too many when it comes to something as important as your driver license.  However, if you find that your license is suspended and you need assistance getting an occupational driver license contact our Garland lawyers today.
Hire A Garland Traffic Ticket Attorney
Garland traffic ticket lawyers handle more than just tickets.  Our Garland ticket attorneys handle holds on driver licenses, occupational driver license petitions, warrants and so much more.  That is why it is important to have a legal professional you can rely on to assist you with traffic ticket issues in Garland.  If you would like to consult our Garland ticket lawyers about the status of your driver license or for a traffic ticket, contact us today at 214-321-4105
Was This Article Helpful? Please Rate It:
★★★★★
"
Great work on my case. Thanks for the help!
"