How To Avoid Surcharges For Traffic Tickets In Garland Municipal Court
How To Avoid Surcharges For Traffic Tickets In Garland Municipal Court
Garland, Texas Traffic Ticket Lawyer
The Texas Surcharge Program Is Being Abolished!
That is right!  Effective September 2019, this article will no longer be accurate.  We suggest you click on the Texas Surcharge Update link to read more about the changes to the program.  This article will remain on our site only to archive the history of the law itself.  Congratulations to those that had surcharges and will be impacted positively by this change!
Surcharges For Tickets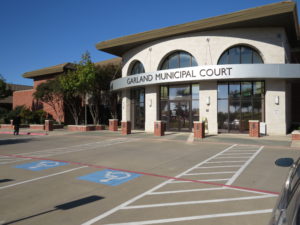 Surcharges have become a serious problem for drivers in Garland, Texas and across the state.  The problem is so bad that many legislators have fought to repeal it.  This article is intended to help those dealing with surcharges and is an effort to help those understand how to avoid the problem altogether.  If you have questions about surcharges or driver's license suspensions after reading this article, feel free to contact our office today.  If you have a suspended license or need help determining if your license is suspended click here to find out more.
How Do Tickets Become Surcharges?
We are shocked by the number of people that do not realize exactly how a surcharge is assessed in Texas.  It is a huge problem for people and DPS does absolutely nothing to try to advertise their policies better so that people do not get caught up in the system.  So, we will start one article at a time.  The best way to describe how a surcharge is assessed for a ticket is to start with the ticket.  The first question we ask is what have you done to resolve your traffic tickets in the past?  The reason why we ask this question is because we find that they are almost always handled without the assistance of a Garland traffic ticket lawyer and the most certainly have become convictions on the record of the driver.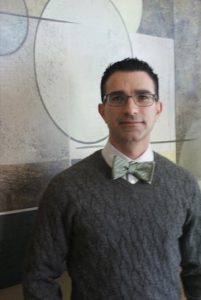 The reason why we know these two things is because lawyers are hired to keep convictions from happening.  First, If you hired a lawyer and a conviction occurred on your record without you knowing the consequences, then you need to consider hiring a different lawyer for your hard earned money.  Second, the only way a surcharge can be assessed against a driver is after a conviction has been entered.  So the problem really derives from a lack of education and careless handling of the ticket.
In Texas, there are a variety of ways to resolve a traffic ticket without it going on your record with the assistance of an experienced traffic ticket attorney in Garland.  If these ways are taken advantage of, then the record remains clear and DPS has no knowledge that a traffic ticket was even issued in Garland, Texas.  If the methods Garland traffic ticket attorneys use to keep a record clear are not used, then you get a person in your office requesting an occupational license or representation after being arrested for driving while license invalid.  If you are struggling with a suspended license or need an occupational license click here.
Was This Article Helpful? Please Rate It: