Attorneys That Defend Speeding Tickets In Garland Municipal Court
Hire A Lawyer For A Speeding Ticket In Garland
214-321-4105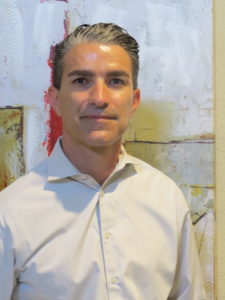 Did you recently get a ticket for speeding in Garland, Texas?  Are you concerned about your insurance rates and permanent driving record because of the speeding ticket?  Are you looking for available options to defend that speeding ticket?  This article is intended to help you make an informed decision as to what option is best for you.  If you would like to discuss your speeding ticket with our attorneys after reading this article, feel free to contact us at 214-321-4105.
Steps Attorneys Take To Defend You Once A Garland Speeding Ticket Has Been Issued
Depending on the circumstances of your speeding ticket in Garland, an attorney can take many different routes to protect your driving record.  In some cases an attorney will plead you not guilty and suggest that you set your case for trial.  In other cases an attorney will recommend that you plead not guilty and try to resolve your case at a pre-trial hearing.  Every case is different.  This is why it is important to outline in the beginning exactly what your goals and expectations are with your speeding ticket lawyer in Garland so they can match those goals with their strategy.  Communication is key with your speeding ticket lawyer in Garland.  Once you and your speeding ticket attorney are on the "same page," that is when the attorney will start to work towards those goals.
The first step in the process is for your speeding ticket attorney to attend a pretrial hearing on your behalf.  This hearing is an initial setting that allows the attorney to review the ticket, the complaint and any other information available from Garland Municipal Court.  In most cases, the video will not be present at this hearing.  A separate motion for discovery must be filed to obtain the video.  If you would like a copy of the video for your speeding ticket, make sure you discuss the steps and cost to do so with your Garland speeding ticket attorney.
If the case is solid against you, it then becomes the Garland speeding ticket lawyer's responsibility to negotiate a deal to protect your permanent driving record.  Deals can range from deferred adjudication to driver's safety depending on the circumstances.  Every case is unique in the way a speeding ticket attorney will negotiate the outcome.  Circumstances play a big role in a speeding ticket attorney's ability to negotiate.  If you would like to discuss the specifics of your speeding ticket with our Garland ticket attorneys today call 214-321-4105.
Was This Article Helpful? Please Rate It:
★★★★★
"
Good to know that each court in Northern Texas has different procedures. Garland is unique!
"
★★★★☆
"
I always assumed hiring an attorney would be a lengthy and painful process. After reading this, it does not seem so bad. Very educational read.
"