Hire Lawyer For A Speeding Ticket In Garland
Hire An Attorney For A Speeding Ticket In Garland, Texas
214-321-4105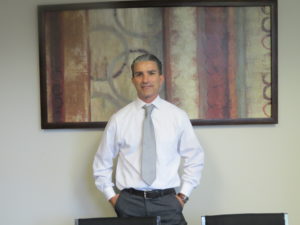 Speeding tickets are one of the main reasons for suspended driver licenses in Texas.  Moving violations can cause serious damage to a driving record.  Once a speeding ticket goes on a driver's record, it is near impossible to remove.  That is why you have to take precautions prior to the conviction hitting your record.  This article is intended to help those that have been issued a speeding ticket in Garland, Texas.  If you would like to discuss your violation with our Garland speeding ticket attorneys after reading this article, feel free to contact us at 214-321-4105.
Understanding How Speeding Tickets Cause A Suspended License
Texas implemented the driver responsibility program in 2003.  This program attaches points to each moving violation that goes on a person's permanent driving record.  The points are what cause the suspension.  The points are what need to be avoided when you get issued a speeding ticket.  The fees associated with points are as follows:
Individuals who have six or more points on their driver record are assessed a surcharge every year they maintain six or more points. Surcharges amounts are:

$100 for the first six points on a driver record.
$25 for each additional point after six.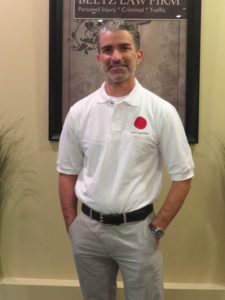 Most speeding tickets will accrue 2 points per violations.  In some cases, 3 points will be assessed to the violation.  As one can see, it doesn't take many speeding tickets in Garland to cause surcharges.
These same points are used to suspend a person's driving privileges as well.  If a person gets over 5 points in a year, then DPS will send that person a notice of suspension of driving privileges.  If the notice is ignored or not objected to, then the suspension becomes automatic.  The suspension lasts for a full year.
Hiring A Garland Speeding Ticket Attorney To Defend Your Record
As one can see, the penalties for not keeping a clear record are steep.  This is why you need to have a good speeding ticket lawyer in Garland on your side to help advise and assist you through the process.  You don't want to get into the Driver Responsibility Program For Texas.  It is expensive and burdensome to get out of it.  Take the time to consult a speeding ticket lawyer in Garland to make sure you never end up in the program to begin with.  If you would like to discuss your speeding ticket with our Garland attorneys, call us today at 214-321-4105.
Was This Article Helpful? Please Rate It:
★★★★★
"
My husband recently received two speeding tickets in a short period of time. He was going to just pay them to the court to be done with it. I looked online to see what we could do and after reading this, I am happy he did not pay them. He needs his license for work. This was very helpful!
"