Community Service For Traffic Tickets Explained by Traffic Ticket Lawyer
EXPERIENCED TRAFFIC TICKET LAWYER
DISCUSSING COMMUNITY SERVICE OPTIONS IN TEXAS COURTS
TRAFFIC TICKET OPTIONS FOR THOSE STRUGGLING TO MAKE PAYMENTS
FOR LEGAL ADVICE NOW CALL:  214-321-4105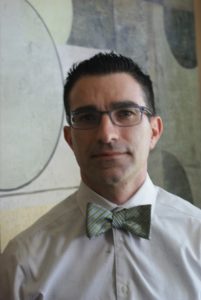 Many people that hire our office are struggling to make ends meet financially.  Their hope is that a traffic ticket can be dismissed without having to pay any fines or court costs to the Municipal or Justice of the Peace court where their traffic tickets are pending.  However, there are times when a traffic ticket cannot be dismissed.  Perhaps the violation was caught on video.  Sometimes the evidence is so clear that the person committed an offense that trial is not an option for success.  In those cases, if a person cannot afford a deferral fee to keep the traffic ticket off their record the options are limited.  The Legislature has outlined a few options available to those who are struggling financially to help resolve the traffic ticket without having the cases go into warrant status. These options, if chosen have consequences however that both attorneys and defendants must be aware of before recommending or choosing.  If would rather have an experienced lawyer try to assist you with your traffic tickets, we may be able to help.  We are not a "non-profit" organization and do charge attorney's fees for the services we provide.  However, the attorney's fees may be worth it if we can help you avoid the pitfalls outlined below.
COMMUNITY SERVICE FOR TRAFFIC TICKETS:  Community service is best described as devoting your time to a community project for the benefit of that community to pay off a debt owed to that community.  The Code of Criminal Procedure specifically allows for a judge to consider community service for those who have financial difficulties.  The specific code section is Article 45.049 of the Code of Criminal Procedure.  That section is stated in part below:
COMMUNITY SERVICE IN SATISFACTION OF FINE OR COSTS.  (a)  A justice or judge may require a defendant who fails to pay a previously assessed fine or costs, or who is determined by the court to have insufficient resources or income to pay a fine or costs, to discharge all or part of the fine or costs by performing community service.
It must be pointed out that the key language is this statute is that the judge "may" require a defendant to perform community service for fines owed on traffic tickets.  This word is important because it does not force the judge to accept community service as payment for fines.  For this reason, you need to be able to establish your need for community service in a way that is tangible and understandable.  If you are making a living below the poverty line and have income tax forms to establish this, then take those documents to the court to prove such.  If you are making minimum wage at your job, provide the court with pay stubs.  If you have a large number of dependants and/or children to care for, then show proof of this as well.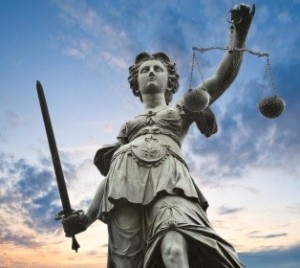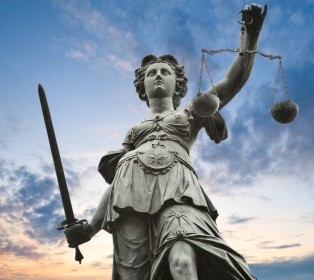 OBVIOUS PROBLEMS WITH COMMUNITY SERVICE STATUTE – We normally do not recommend community service to our clients because the statute reads in a way that requires a default on payment before community service will be considered.  If you read the statute above carefully it states that a defendant must, "fail to pay a previously assessed fine or costs" before community service will be considered.  Most people don't really realize what this means in terms of a negative impact on a defendant.  However, you need to know what really happens if community service is granted in most courts before you decide to do this as it may cause greater problems for you in the long run.
FAILURE TO PAY FINES FOR TRAFFIC TICKETS NORMALLY RESULTS IN A CONVICTION: Failing to pay a fine for deferred adjudication will almost always be reported as a conviction upon a person's driving record after the court has conducted a "show cause" hearing establishing non-payment.  Many judges are out of touch with the reality of an every day defendant in that they are so focused on generating revenue for the city they work for that your financial concerns are not a concern to them.  This is why you have to make it their concern prior to a default of payment and a show cause hearing.  You must ask for community service early and often.  However, you must also request that community service be allowed along with your request to keep the traffic ticket off your record.  If you do not request the ticket to be kept off your record AND community service you may be doing more harm than good.  Convictions for certain offenses can cause surcharge penalties that could double or triple the amount of the fines the court is allowing you to perform community service for.

WHAT TO DO IF YOU DID NOT REQUEST COMMUNITY SERVICE EARLY – Courts cannot enter a warrant or conviction against you if you have received deferred adjudication for a traffic ticket until a show cause hearing has been held.  The meaning of a show cause is very simple.  The court has to allow you an opportunity to show why a warrant or conviction should not be entered against you prior to taking any action fora default or violations of the terms and conditions of deferred.  If you appear at this hearing and have "good cause" then the conviction or warrant should not issue.  If a show cause has been set, you need to appear.  At this time, if you do not have the money to pay for your tickets, you need to ask for community service in accordance with the Code of Criminal Procedure section listed above.  Simply print this article off and take it to court with you.  Next, you need to plead that the judge not enter a conviction on your record because you are concerned about the surcharges that will be assessed against you.  You need to explain that you understand the surcharges can cost more than the actual fines and you cannot afford either in your situation.  There is no guarantee this will work, but it is better than not doing anything at all.
CONCLUSION ON COMMUNITY SERVICE:  Judges will only care about your case as much as you do.  These people have heard every story and lie known to man.  This is why you have to show them you care about your cases more than anybody else involved.  Show them you are willing to do what it takes to do community service if they will help you protect your driving record.  If you do not show a genuine concern about your cases how can you expect a judge to be concerned?  Remember that community service without keeping the cases from going on your permanent record may cause more harm than good.  Ask the judge what effect this will have on your record.  Ask them if surcharges are going to happen if you do community service.  Ask them to help you keep this from happening as early in the case as possible.
Was This Article Helpful? Please Rate It: