Do You Have Outstanding Warrants In Dallas?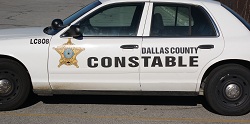 Dallas County Warrants Removed[/caption]Having an outstanding warrant can be an extremely stressful matter. Unfortunately, Texas residents often don't learn of these warrants until they are pulled over for other unrelated traffic offenses.
If you suspect you may have an outstanding warrant, the first thing to do is search the following database to see if your name appears: https://www.municipalrecordsearch.com/dallastx (applicable only to Dallas).
For those with citations outside of Dallas, another searchable database can be found at the DPS Failure to Appear/Failure to Pay Program site: http://www.texasfailuretoappear.com/search.php
If you do learn that you have a warrant, don't panic and remember to avoid using a bail bond company. These companies are simply "middle men" who do nothing but call someone like us (a licensed attorney) to do the work on their behalf. By using a bail bond service, you are basically paying someone to pick up the phone and make a call to an attorney that you could have made yourself.
Warrants and fees for traffic tickets can easily surpass a month's worth of paychecks if you are not careful. But even if you currently have traffic ticket warrants, we can help you get out of this vicious cycle by posting an attorney's bond, which will lift the traffic ticket warrant(s) and then represent you on the underlying traffic offense(s).
Our fee for posting an attorney bond for warrants are typically substantially lower than posting a cash bond. Furthermore, the fee paid to our office includes representation at the first pre-trial hearing that the court sets after the warrant is lifted. In most cases, this means that you normally don't have to appear in court after we lift the warrants for you.
If you have outstanding traffic ticket warrants or other traffic-related issues, feel free to call our office at 1-214-321-4105 to discuss your needs.
We represent clients in Dallas and all surrounding areas of the DFW Metroplex.
Was This Article Helpful? Please Rate It: