Considering Hiring A Grand Prairie Speeding Ticket Lawyer?
Speeding Ticket Defense Attorneys In Grand Prairie, Texas
214-321-4105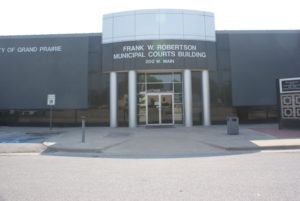 Getting pulled over isn't any fun for anyone.  However, having that speeding ticket in Grand Prairie go on your permanent driving record, ruin your insurance premiums and possibly cause a suspension of your driving privileges isn't any fun either.  That is why more and more people are turning to experience speeding ticket attorneys in Grand Prairie to protect their records.  This article is intended to outline some of things you should be aware of when hiring a Grand Prairie Speeding ticket attorney to help defend your case.  If you would like to discuss your speeding ticket with our experienced team of lawyers in Grand Prairie after reading this article, feel free to call us today at 214-321-4105.
Educating Our Client Base – Smart Clients = Good Clients
One of the things we take the most pride in as Grand Prairie Speeding ticket attorneys is the amount of time we spend educating our client base.  Once you are a client of The Beltz Law Firm, we hope that you turn to us for any type of legal issue.  The way we reinforce this is by constantly staying in contact with our existing and our past clients.  We send out newsletters every month on legal issues that are brought up by our clients throughout that time regarding all types of issues.  For example, one of the questions that was brought up regarding speeding tickets in Grand Prairie this week was how many points a speeding ticket is if it goes on your record.
Many don't realize there is a points system in Texas, much less how it works.  Points in Texas accrue for every moving violation that goes on a person's permanent record.  Speeding tickets are divided into 3 loose categories.  Those categories are as follows:
SPEEDING UNDER 10% OF THE POSTED SPEED LIMIT:  These types of tickets are not actually considered moving violations.  We sometimes use this provision in the Transportation Code to try and help out our commercial driver's that are not eligible for a normal deferred adjudication agreement to protect their record.
SPEEDING OVER 10% OF THE POSTED SPEED LIMIT:  These types of tickets are considered moving violations and will accrue 2 points on a person's driving record.  The points fall off after 3 years.  However, the conviction remains on the record forever.
SPEEDING 15MPH OVER THE POSTED SPEED LIMIT:  Anything 15mph over the posted speed limit is considered a serious moving violation and is 3 points on a person's driving record.  These are the most serious violations and should be treated as such.
You are only allowed 6 points every 3 years.  If you get more than that, your driving privileges can be suspended and you will be subject to financial penalties called surcharges that must be paid every year.  So if a single ticket can cost you 3 points, then you can do the math and see you only need 2 tickets to have your driver license taken away.
This is the education that all of our clients get when they hire our Grand Prairie traffic ticket attorneys.  We want clients for life.  Clients that refer us to their friends and family and that trust our advice when it is given.  If this is the type of traffic ticket attorney in Grand Prairie you are looking for, call us today at 214-321-4105.
Was This Article Helpful? Please Rate It: