Hire A Grand Prairie Traffic Ticket Lawyer
Traffic Ticket Attorneys In Grand Prairie, Texas
214-321-4105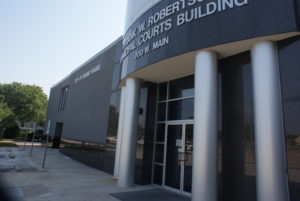 Looking for a lawyer to help defend a traffic ticket in Grand Prairie?  Need to know your options?  This article is intended to help those that are considering hiring a traffic ticket attorney in Grand Prairie to make an informed decision as well as to know what to expect once you have hired a lawyer.  If you would like to discuss your traffic ticket in Grand Prairie with our experienced team of lawyers, call our office today at 214-321-4105.
The First Step – Understanding Your Goals And Expectations
Legal professionals have to do a good job of this no matter what area of law they practice.  Without understanding the client's goals and expectations how can they possibly do a good job?  This is why we have made this a standard part of our client sign up process.  We want to know what your goals and expectations are for 2 reasons.  First, we want to be able to meet those goals and expectations if we can based on the circumstances of your case.  Second, we want to know if your goals and expectations are reasonable.  And if they are not reasonable, we want to be able to explain why.  For example, if we have a client list their goals and expectations as, "I want my case dismissed or I want a refund" when they know full well that they were speeding and it was caught on video and they admitted as much on the tape then we may need to talk that person into reason.  Or we may simply need to state that we are not the right traffic ticket lawyer in Grand Prairie for that person.
You see, our Grand Prairie traffic ticket lawyers are trying to develop long standing relationships with you.  We don't just want you to hire our office for a single traffic ticket.  We want you to rely on us for honest advice, regardless of the circumstances.  We want a partnership with our clients based on trust.  That trust is built upon you understanding the reality of the situation and having a lawyer outline the good, the not so good and the bad.  Because ultimately every good lawyer knows that they are more of a servant than anything else to their clients.  The serve to educate, advise and then help the client come to the right decision.  Once that decision is made, that attorney then takes action to try and accomplish the task at hand.
This is what we believe sets our Grand Prairie traffic ticket lawyers apart from the rest.  If you would like to develop a long lasting relationship with a lawyer that you can trust, contact our Grand Prairie traffic ticket attorneys today at 214-321-4105.
Was This Article Helpful? Please Rate It:
★★★★☆
"
Staff was VERY helpful, explained the process and my options clearly and to my understanding. I would refer this law firm!
"