Get A Warrant Lifted In Grand Prairie Fast
Attorneys That Lift Warrants In Grand Prairie Municipal Court
214-321-4105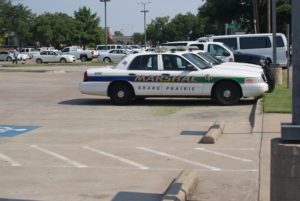 Having a warrant outstanding for a ticket in Grand Prairie Municipal Court can be stressful.  The next time you get pulled over could be a trip to jail.  Nobody wants to be arrested for tickets.  So what are your best options when it comes to staying out of jail, getting the warrants lifted in Grand Prairie Municipal Court and protecting your permanent record?  This article is intended to help those that have warrants in Grand Prairie understand their options.  If you would like to discuss hiring a lawyer in Grand Prairie to lift your warrants after reading this article, feel free to contact us at 214-321-4105.
What Does It Take To Get A Warrant Lifted In Grand Prairie?
In most cases, the only way to protect your record after a warrant has been issued is to post either a cash bond for the full amount of the fine and attend court yourself or hire a lawyer to post what is referred to as an "attorney bond" and they will attend court for you.  Because cash bonds are so expensive, the most economical route is the attorney bond in most instances.  Attorneys normally charge around $100.00 per bond for an average traffic ticket for a class c driver license.  In other cases, like representing commercial drivers or assault and theft cases, the attorney can be a bit higher.  However, it is almost always less than the cash bond.
After an attorney is retained, that attorney then files the attorney bond to lift the warrant in Grand Prairie.  Thereafter, a court date will be scheduled in Grand Prairie Municipal Court where they will appear on the client's behalf.  Normally, the client does not need to appear with the lawyer once the warrant is lifted in Grand Prairie.
The speed at which a warrant can be lifted in Grand Prairie depends on the clerks at the court.  Our Grand Prairie attorneys and paralegals normally draft the documents to be filed with the court the same day that we are hired.  In rare cases, when the volume is high it may go into the second day.  Once the documents are drafted, we then send them by certified mail to the court for processing.  All in all, it can take about 3 to 4 days for the warrant to be recalled in Grand Prairie, Texas.
However, if you want to have the warrant lifted in Grand Prairie the same day, our lawyers also provide that service.  We put your file in front of everyone else's and hand deliver the documents the same day we are hired.  This normally costs an additional $50.00 to cover the time and expense of expediting your file to the top of the stack, but it can be well worth it if you want it done as fast as possible.  For more information about how an attorney lifts warrants in Grand Prairie, feel free to contact our office today at 214-321-4105
Was This Article Helpful? Please Rate It: