no comments
Categories:
Dallas Ticket Lawyer Help For Warrants
Dallas Ticket Lawyer Help For Warrants
How To Find Old Traffic Tickets
For Legal Advice Now Call:  214-321-4105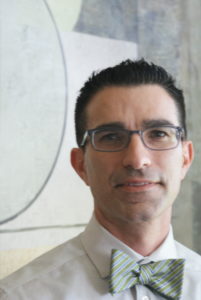 Dallas Municipal Court warrants can become a problem for many different reasons.  The Court has had real issues with the public at large in finding ways for people with outstanding traffic tickets to resolve them.  For this reason, measures have been taken in order to force persons with outstanding warrants to take care of the traffic tickets or risk having their license suspended.  If you currently have a warrant out for your arrest or have a suspended license due to outstanding traffic tickets, you need to gather as much information as possible about the tickets in order to have a constr
uctive conversation with a legal professional about what your best options are to resolve the matter favorably.
HOW TO SEARCH FOR OLD TRAFFIC TICKETS
The basic question that needs to be resolved is "do you know what court the traffic tickets are in?"  Many times the answer is no.  If this is the case, the next questions involve gathering basic identifying information from the client.  You will need the following information.
FIRST NAME:
LAST NAME:
DATE OF BIRTH:
DRIVER'S LICENSE NUMBER:
LAST 4 DIGITS OF SOCIAL SECURITY NUMBER:
WHAT TO DO WITH GATHERED INFORMATION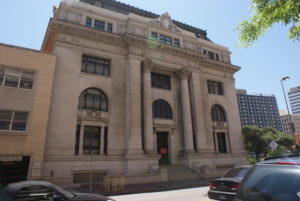 There are a multitude of internet sites that can assist you with a traffic ticket search.  Some of the most basic sites are listed below and are a good start in a warrant search for your clients.
FAILURE TO APPEAR WEBSITE:  https://www.texasfailuretoappear.com/search.php
The website will require the driver's license number and date of birth.  It is a site used by cities and counties to report holds on a person's driver's license once the cases go into warrant status.  Very good starting poing.  However, not all courts report to this site, so do not think that a general search will bring up any or all of the cases you are looking for.
DALLAS COUNTY WARRANT SEARCH:  https://www.dallascounty.org/dcwantedsearch/
Very good site to look at if your client says they "have tickets in Dallas but I'm not sure where."  Dallas is a very big county with many different justice of the peace courts as well as the municipal court.  It helps to ask if they were pulled over by a City of Dallas police officer or a sheriff/constable.  This site simply requires name and date of birth information.
DALLAS MUNICIPAL COURT WARRANT SEARCH:  https://www.dallascityhall.com/courts/warrants.html
This link offers nothing more than a general spreadsheet of Dallas Municipal Warrants.  It is ineffecient but can be effective in finding old traffic tickets.
If you have old traffic tickets you need help with, please call our office to discuss the matter with our legal professionals.  Our traffic ticket lawyers in Dallas can help you lift warrants, remove suspensions on your driver's license, etc.  We look forward to discussing your legal matter with you.
Was This Article Helpful? Please Rate It: