Driving While License Invalid Issue Related to Old Traffic Tickets
Lawyers For Invalid Driver License Issues
214-321-4105

Old traffic tickets that are handled improperly are by far the biggest issue we see related to driver license suspensions in Texas.  Both are closely tied together in ways that many do not realize.  For that reason we have outlined some of the main issues that are presented when dealing with old traffic tickets that have a hold on your driver license and how to resolve them correctly.  If you would like to discuss your old traffic tickets with our lawyers after reading this article, feel free to contact us at 214-321-4105.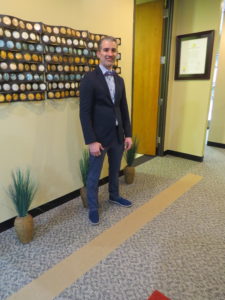 Driving While License Invalid And Traffic Ticket Convictions
If you have gone to the DMV and they told you that you cannot renew your driver license because of old traffic tickets, then it must be understood that your license is currently invalid.  Under Texas law if you are caught driving on an invalid license you can be charged one of two ways.  First, a citation can be issued for driving while license invalid.  This type of citation is normally a class "c" misdemeanor.  If it becomes a conviction on your permanent record it will also cause a surcharge to be assessed against your license in the amount of $750.00 that must be paid in equal installments of $250.00 per year for 3 years.  The second way it can be charged is as a class "b" misdemeanor.  This normally occurs when a person has been previously convicted of a driving while license invalid charge in the past and/or does not have current proof of insurance.  This type of charge has a maximum punishment of 6 months in jail and a $2000.00 fine.
As one can see, neither of these types of charges are good.  But understanding how the charge occurs is very important.  In most cases, DPS will not know that you were driving while your license was invalid unless you mishandle your old traffic tickets that have a hold on your driver license.  If you are convicted of a traffic offense while your license is invalid, then this is what triggers the surcharge and suspension of your license.  So if you find out that you have old tickets that are causing an invalidity and then run down to the court to pay them off, it creates the conviction which then creates the driving while license invalid entry on your record.
Hire A Lawyer For Tickets That Have A Hold On Your License
The laws can be complicated when it comes to resolving old tickets that have a hold your driving privileges.  The key is to have an advocate on your side that can help you navigate the laws so that you come out on the other side unharmed.  It always benefits you to talk to a legal professional about your old traffic tickets.  This is especially true if you currently have a hold on your driver license as a result of the old tickets.  If you would like to talk with our traffic ticket lawyers about your old tickets, feel free to contact us at 214-321-4105.
Was This Article Helpful? Please Rate It: