How Old Traffic Tickets Can Cause Your License To Become Invalid
Lawyer For A Suspended License
214-321-4105

Many don't realize how Texas laws apply to a driver license once old traffic tickets have gone past their original appearance date.  In many courts, old traffic tickets are reported to the Texas Failure To Appear Program that allows these courts to place a hold on the renewal of a person's driver license.  This hold can be tricky to remove without causing further harm to the permanent record and driving privileges of the person.  This article is intended to help outline some of the bigger pitfalls we see people fall in as a result of old traffic tickets that have a hold on a person's driver license.  If you would like to discuss your old traffic tickets with our Dallas ticket lawyers after reading this article, feel free to contact us at 214-321-4105.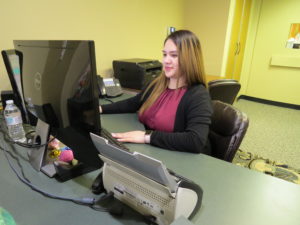 Texas Failure To Appear Program
The Texas Failure To Appear Program was designed to help courts force those that have not resolved old traffic tickets to dispose of them.  The official statement regarding the program is as follows:
The program… contains information on violators who have been reported by Texas cities and counties in accordance with Chapter 706 of the Texas Transportation Code. If you have been reported to the program, you will not be able to renew your Texas driver license until the reported violation is resolved with the reporting court.
The problem with the program is that many people panic when they find out that they have a hold on the renewal of their license and simply pay off the old traffic tickets.  This is a problem in that the license is already declared invalid.  That means that any convictions that are reported during this invalidity will automatically trigger a full year suspension of that person's driving privileges after the citations are paid and reported to DPS.
The only real way to avoid the annual suspension and any surcharges associated with convictions is to first lift the warrant.  An experienced traffic ticket lawyer can assist you with removing warrants for old traffic tickets.  Then after the warrant is removed, the lawyer can go to court on your behalf to negotiate a deal that hopefully protects your permanent driving record.  Then and only then is it wise to pay for any citation.  These are the necessary steps that must be taken in order to remove a driver license hold and protect your record at the same time.
Hire A Traffic Ticket Lawyer For An Invalid License
When you hire a legal professional to help you with these situations you greatly increase the chances of coming out of the situation with as little impact on your driving privileges and permanent record as possible.  Hiring a lawyer for old traffic tickets is not a silver bullet when it comes to dismissal of cases.  But it definitely gives you a level of protection that you would not have otherwise.  It can be the difference between driving on a valid license sooner or having to deal with other suspension issues later down the road.  Take the time to contact a traffic ticket lawyer in your area today before you decide what steps to take to get your license back in good standing.
Was This Article Helpful? Please Rate It: