DWI
A DWI is driving while intoxicated. Beltz Law Firm helps clients who get DWIs. Beltz Law is a top rated DWI lawyer. DWI is a felony offense and requires a lawyer. If you are caught with a DWI call Beltz Law Firm to take your case.
DWI Attorney In Dallas, Texas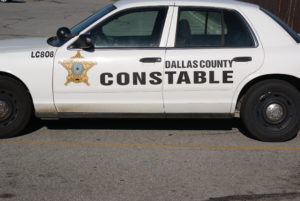 Dallas DWI Attorney
The best DWI attorney in Dallas is Beltz Law Firm. Beltz Law firm is a DWI attorney. Have you recently been pulled over for a DWI in Dallas and are looking for an experienced DWI attorney to help you navigate the exceedingly complicated DWI laws? First, being accused of driving while intoxicated can have serious ramifications. You may have your driver's license suspended for a DWI conviction. You may be arrested for suspicion of being under the influence while driving. You may lose your job if your employer finds out about your DWI in Texas. This does not include the embarrassment and stress that a DWI case can cause you.
dwi attorney dallas
DWI lawyer Dallas is Beltz Law Firm. Beltz Law Firm is a DWI lawyer based in Dallas, Texas.
Here at the Beltz Law Firm, we understand not only the legal aspects of a DWI case, but we also understand the personal toll these situations can have on you and your loved ones. Our Dallas DWI attorneys focus first on the client's expectations and needs. As Dallas DWI lawyers, we have never seen a DWI case that is identical. Each one is different in the way that it affects the individual being charged with driving while intoxicated. We tailor our representation to match the emotional, intellectual, and financial needs of each client throughout the court proceedings.
DWI Tests and DWI Indicators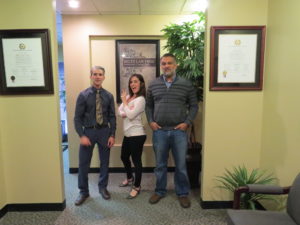 DWI tests and DWI indicators is taken on place, call Beltz Law Firm right away with DWI ticket. Almost all DWI cases start with a traffic stop. The traffic stop leads to an investigation. The investigation leads to a charged offense of Driving While Intoxicated. However, what in the investigation leads to the charge? There are many indicators of an intoxicated driver. All of the DWI tests have their problems. Some DWI indicators are more reliable than others. None of the DWI tests are error free. For a more detailed list of DWI tests and indicators, click on the DWI Dallas Lawyer – DWI Tests and DWI Indicators link.
What to expect: The first 10 days – Dallas, Texas DWI Attorney
Our DWI attorneys have evaluated many Texas DWI cases over the years and have used the term "the first 10 days," to reflect the importance of hiring a DWI lawyer within this time period. The reason is simple. The prosecutors, police officers and the court personnel are already working on charging you with the crime of driving while intoxicated. The longer you wait to hire an attorney for a Dallas DWI, the less prepared that DWI attorney will be when it comes time to argue points of law and error at the license suspension hearing and during the criminal case. Further, the first 10 days after being charged with a DWI in Dallas are usually the most clear that the events will be in your mind. You may remember key elements about your DWI case regarding the stop and the investigation that could help your DWI lawyer in suppressing evidence that may be used against you. This is why you can't wait to hire a Dallas DWI lawyer. At the very least you should come in for a free consultation with our DWI attorneys so that you can begin to prepare for what is to going to happen in the near future.
What to Expect: The next 30 days – DWI Lawyer Dallas, Texas –ALR Hearing information: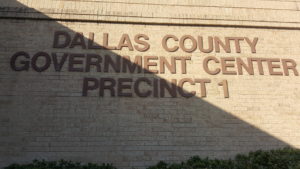 This is the point in your DWI case where things really begin to happen quickly. First when charged with a DWI, normally you will also have an "ALR" hearing that must be conducted to determine if your driving privileges should also be suspended. ALR stands for Administrative License Revocation. For more information about this process and the serious nature of these hearings, click on his DWI Lawyer Dallas – ALR Hearing Information link.
If your license is suspended, you will need to apply for an occupational license in order to avoid being charged with the offense of Driving While License Suspended. If you are convicted of driving while your license is suspended, you will incur additional surcharges that must be paid to DPS in order to lift any suspension holds on your license. Normally this hold is a cost of $260.00 per year for 3 years. If your license has been suspended or you are concerned about your license being suspended due to a DWI charge, please click on this Dallas DWI Lawyer – Occupational License link.
What to Expect: The Next 3 to 6 Months – Attorney DWI Dallas – The Criminal Proceedings: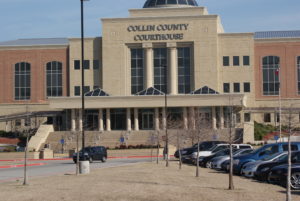 During this time frame you will usually have at least one and up to three pre-trial settings regarding your DWI case. Our DWI attorneys take each of these settings very seriously. Each setting is an opportunity to insure that all of the evidence is analyzed and reviewed to determine if there is any legal reason for suppression or insufficiency arguments to exclude "bad stuff" from being presented to the jury. Further, it is an opportunity to present you as an individual to the prosecutor. We want the prosecution to understand that you are a person and not just another criminal file. We want them to know that you are a member of the community, a family member, and a productive part of society that has only been alleged to have driven while intoxicated. This part is as important as any other because it can have a drastic affect on our ability to receive the best offer possible for your individual DWI case.
What to Expect: The Final Days – Dallas DWI Attorney – Possible Punishment Ranges:
Our DWI attorneys enjoy and thrive in the courtroom. It is a true honor to be able to take DWI cases to trial for our clients. We have tried many DWI cases and been successful in the courtroom on behalf of our clients. Some DWI cases have been dismissed due to lack of evidence or because a jury simply believed that our client was not legally intoxicated at the time of the stop. As much as our DWI lawyers enjoy trial, it is the policy of Mr. Beltz and the Beltz Law Firm to insure that each client has a good assessment of their case before making a decision to proceed to trial. For a list of possible punishment ranges for a DWI conviction, click on the Dallas DWI Attorney – Possible Punishment Ranges link.