Lawyers That Help Defend Tickets From The NTTA
Attorneys That Defend Tickets From The NTTA
214-321-4105
Did you know that the North Texas Tollway Authority can issue a class "c" misdemeanor ticket against those that are alleged to have not paid the tollway?  Did you know that the case can go into warrant if it is ignored?  Our NTTA ticket lawyers deal with cases like this on a daily basis.  The NTTA has been given a lot of power by our legislature to attempt to collect unpaid tolls.  It is up to you to make smart decisions regarding your case once the NTTA starts collection action against you to avoid having a registration block placed on your vehicle or a warrant issued for your arrest due to the neglect of the failure to pay tollway ticket that can be issued.  This article is intended to help those that have been issued a NTTA ticket and would like to discuss their case with a NTTA ticket lawyer.  Feel free to contact our lawyers that defend tickets for failure to pay tollway at 214-321-4105 after reading this article.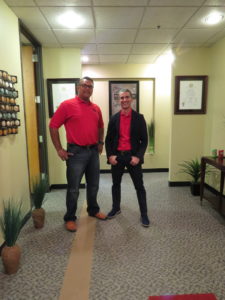 Understanding The Criminal Charge – Fail To Pay Toll
The failure to pay tollway charge is only based partially on the toll run itself.  The charge comes when the toll run remains unpaid after the tollway has sent multiple invoices demanding payment.  The NTTA must prove in court that they sent 3 separate invoices to the registered driver of the vehicle.  They do not have to prove that the registered owner was the driver.  They need only prove that the invoices were sent and not paid timely after trying 3 separate times to collect.  If the tollway cannot prove this, then the case must be dismissed as a matter of law.  This is why it is important to keep every single piece of mail that the tollway sends to you so that you can verify if the charge is correct or not.  It is their burden of proof to establish the invoices were sent however.  So if you did not keep them you can request this in the discovery process of your case if you choose to do so.
Lawyers That Defend Tickets For Failure To Pay Tollway
Understanding the laws that apply to these types of cases is crucial to defend yourself.  They are very complex and many lawyers do not even understand the complexities.  That is why it is wise to take the time to at least consult with a lawyer about your failure to pay tollway ticket.  It could be the difference between a successful result and a disaster.  To talk to an attorney that defends NTTA tickets for failure to pay tollway call 214-321-4105.
Was This Article Helpful? Please Rate It:
★★★★★
"
I received a ticket for Failure to Pay Toll for having an unpaid balance with the NTTA. This article answered many questions I had about the best way to defend myself.
"