Attorneys That Defend Failure To Pay Tollway Tickets
Lawyers That Defend Failure To Pay Tollway Tickets
214-321-4105
Failure to pay tollway tickets are one of the most common methods the NTTA uses to try and collect unpaid toll invoices.  The citations can cause serious problems for a person that is trying to both dispute and resolve the debt in a fair way.  Many attorneys do not even realize just how complex these cases can be or where the statutes are the regulate the filing of failure to pay tollway tickets.  This article is intended to help those that are dealing with failure to pay tollway tickets from the NTTA.  If you would like to discuss your case with our NTTA ticket lawyers after reading this article, feel free to contact our office at 214-321-4105.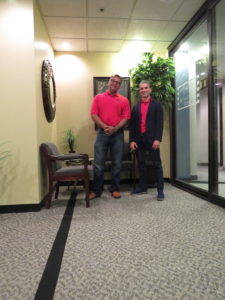 The First Step After Being Issued A Failure To Pay Tollway Ticket By The NTTA
The first step that must be taken after a citation is issued for failure to pay toll is to make sure and have a lawyer enter an appearance with the Justice of The Peace court that the citation is pending.  Make sure that you look over the ticket carefully and determine what precinct the case is in.  Afterward, your NTTA ticket lawyer can contact the court and send them a letter of representation that pleads you "not guilty."  The not guilty plea is important in that it preserves your constitutional rights to procedural due process and notice.  It acts like a buffer between you and the NTTA to protect your rights.
Attending The Pretrial Hearing For NTTA Tickets
After a plea of not guilty is received by the court, they will be forced to set the case for a pretrial hearing where your lawyer and the NTTA will attend.  This is an opportunity for the NTTA and your lawyer to try to come to some type of resolution of the case.  In most cases the lawyer will be able to review invoices and alleged toll amounts to determine exactly what the total amount owed is without the addition of administrative fees.  This reduced amount is what your NTTA ticket attorney will attempt to settle for with your permission.  If an agreement can be reached, then both the restitution and the ticket for failure to pay toll will be negotiated and resolved.
Get A Lawyer For A Failure To Pay Tollway Ticket
The purpose of retaining a lawyer for a failure to pay tollway ticket is to have the opportunity to negotiate with the NTTA with a legal professional by your side.  This entity can be hard to deal with if you choose to go it alone.  Having a NTTA ticket attorney on your side increases the chances of a successful result for your case.  To talk with our NTTA ticket lawyers today call 214-321-4105.
Was This Article Helpful? Please Rate It:
★★★★★
"
I requested a hearing once I got a ticket for no paying the NTTA. I thought it was something I could have done on my own. But I wish I had had an lawyer there to help. Very informative.
"