NTTA Ticket Lawyers
NTTA Ticket Attorneys
214-321-4105
Have you been issued a ticket from the NTTA for failure to pay tollway?  Are you unsure what steps to take to protect yourself and your vehicle?  Has the NTTA placed a registration block on your vehicle?  All of these concerns are valid when dealing with the NTTA regarding unpaid tollway invoices.  This article is intended to help those that have tickets for failure to pay tollway from the NTTA.  If you would like to discuss your NTTA tickets with our experienced team of attorneys after reading this article, feel free to contact our office at 214-321-4105.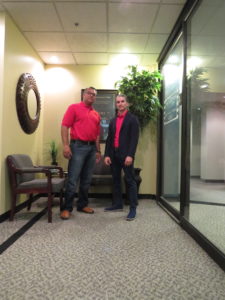 Failure To Pay Tollway Tickets
Failure to Pay Tollway tickets are issued by the NTTA after they allege that a debt is owed due to unpaid tolls and they have attempted to collect that debt outside of the citation.  The offense requires that NTTA to take affirmative steps prior to filing a case with the local justice of the peace court where the violations occurred.  They must allege that invoices were sent at a minimum of three times and remained unpaid.  The NTTA must be able to prove that invoices were sent upon the alleged toll runs for which the case was filed as well.  If this cannot be done, then the case must be dismissed as a matter of law.  It is imperative that a person who has been charged understands the burden of proof so that they can better defend themselves at the hearing for the citation if one is necessary.
In most cases an attorney can defend you at the hearing once a citation for failure to pay tollway has been issued by the NTTA.  It is important that you hire a lawyer that is familiar with the laws and how they apply to your case.  These types of cases are not typical for an attorney to handle.  Many criminal defense attorneys do not realize that they are both civil and criminal in nature.  In fact, very few attorneys even know the statute that applies to failure to pay tollway cases and where it can be found.  For this reason, make sure you don't just hire a ticket attorney.  Make sure you hire a lawyer that is experienced in dealing with the NTTA.
Find Attorneys That Defend NTTA Tickets
Experience counts when an entity with this much power is trying to take action against you.  The NTTA can place a registration block on your vehicle which can cause you a lot of harm if you aren't prepared.  That is why we suggest that you contact a NTTA ticket lawyer when you are faced with collection action by the NTTA.  If you would like to discuss your case with our NTTA ticket attorneys, contact us at 214-321-4105.
Was This Article Helpful? Please Rate It:
★★★★★
"
It was difficult to find attorneys that handled NTTA cases. Very glad I came across this article.
"