Lawyers That Remove Warrants In Arlington
By:
Beltz Law Firm
April 30, 2019
no comments
no comments
Categories:
Lawyers That Remove Warrants In Arlington
Lawyers That Remove Warrants In Arlington
214-321-4105
If you have been issued a citation in Arlington, Texas that has gone into warrant there are some very basic steps you can take to ensure that (1) you are not arrested for the offense and (2) you protect your record from a permanent conviction. This article is intended to help you make smart decisions when it comes to handling past due traffic tickets in Arlington, Texas.
Understanding How To Avoid Arrest For Past Due Traffic Tickets In Arlington, Texas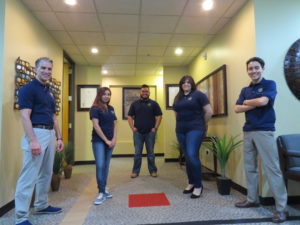 Avoiding arrest for traffic tickets in Arlington is a fairly easy task. First, an attorney can post what is referred to as an "appearance bond." This bond is a written promise between your Arlington traffic ticket lawyer and Arlington Municipal Court. The promise being that the attorney will not allow any future court dates to be missed. Further, that the attorney will appear on behalf of the client to resolve the case.  An appearance bond is considered bail for a class "c" misdemeanor.  Bail is described in the Code Of Criminal Procedure as follows:
Art. 17.02. DEFINITION OF "BAIL BOND". A "bail bond" is a written undertaking entered into by the defendant and the defendant's sureties for the appearance of the principal therein before a court or magistrate to answer a criminal accusation; provided, however, that the defendant on execution of the bail bond may deposit with the custodian of funds of the court in which the prosecution is pending current money of the United States in the amount of the bond in lieu of having sureties signing the same. Any cash funds deposited under this article shall be receipted for by the officer receiving the funds and, on order of the court, be refunded in the amount shown on the face of the receipt less the administrative fee authorized by Section 117.055, Local Government Code, after the defendant complies with the conditions of the defendant's bond, to:

(1) any person in the name of whom a receipt was issued, including the defendant if a receipt was issued to the defendant; or

(2) the defendant, if no other person is able to produce a receipt for the funds.
Once the appearance bond is filed, the warrant will be recalled by Arlington Municipal Court. Recalling the warrant allows the case to proceed forward without the threat of arrest. It also allows the Arlington ticket attorney to begin the hard work of protecting the client's permanent driving record.
Protecting Your Driving Record After Removing A Warrant In Arlington Municipal Court
The main point to remember is that a past due traffic ticket is not reported to The Department Of Public Safety ("DPS) as a conviction on your record. Past due traffic tickets are only reported if you choose to pay them off instead of posting a bond to have them placed back on the docket to resolve.
Many people don't even realize they have the option to post a bond to protect their record for past due traffic tickets in Arlington, Texas. This is why so many people end up with a suspended driver license due to paying off tickets that have gone into warrant status in Arlington Municipal Court. The Court is not required to tell you your legal options. Many times, they simply tell you that the only way to remove the warrant is to pay the tickets off. You have to be aware of the other option yourself or at least know that an attorney has other options available for you to consider.
So the basics are that if an attorney lifts a warrant in Arlington for tickets, then you will still have an opportunity to protect your driving record, insurance rates and driving privileges. If you just pay traffic tickets that are past due off in Arlington, Texas then you will not have the opportunity to protect your record.
If you are unsure if you have traffic citations that have gone past due in Arlington, Texas you can check their website by following the link below:
Contact A Lawyer For Warrants In Arlington, Texas
The financial consequences are too great not to consider hiring a lawyer for warrants in Arlington, Texas. It could end up saving you thousands of dollars simply by taking the time to post an appearance bond and allowing an attorney to defend your traffic tickets. That makes the call to an experienced traffic ticket attorney in Arlington worth it. If you would like to discuss warrants in Arlington further, feel free to call us at 214-321-4105.
Was This Article Helpful? Please Rate It: