Lewisville Traffic Ticket Defense Information
By:
Beltz Law Firm
May 2, 2019
no comments
no comments
Categories:
Lewisville Traffic Ticket Defense Information
Lewisville Traffic Ticket Defense Information
214-321-4105
Understanding Lewisville Municipal Court is a very hard job for even an experienced traffic ticket defense attorney. The rules are always changing and the Lewisville Municipal Court system is one of the more difficult to navigate based on the conservative policies of the Court itself. This article is intended to help outline some of the main issues that you will be faced with when trying to resolve a traffic ticket successfully in Lewisville Municipal Court either as a defense attorney or as a person representing yourself.
Understanding The Appearance Date In Lewisville Municipal Court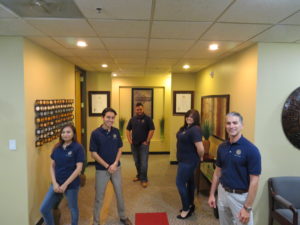 Once you have been issued a traffic ticket by a Lewisville police officer, the officer then has the responsibility of turning that citation into the Lewisville Municipal Court. You are then responsible for contacting the court within a specific period of time to avoid having the case go into warrant status. This is referred to as "the appearance date." The appearance date is only an informal and initial appearance where you inform Lewisville Municipal Court how you would like to proceed. This is also where many people make their first mistake.
Many people who represent themselves decide to simply pay off the traffic ticket prior to the first appearance date. This decision has a huge impact on a person's driving record because Lewisville Municipal Court will then report the offense to The Department Of Public Safety ("DPS"). Once DPS has been informed of the conviction, they can take civil action against the driver in a number of ways. For example:
Suspending The Person's Driver License
Assessing Surcharge Penalties Against The Driver
A traffic ticket defense attorney in Lewisville will not take this approach. Traffic ticket lawyers in Lewisville will plead their clients "not guilty" and request a pretrial date. This pretrial date is a formal hearing where the prosecutor is required to submit proof of guilt and also to submit an offer to resolve the citation. In many cases, the guilt of the offense is usually established by evidence such as:
The traffic ticket
A formal complaint signed by the officer and
Possibly video of the offense.
Understanding The Conservative Nature Of Lewisville Municipal Court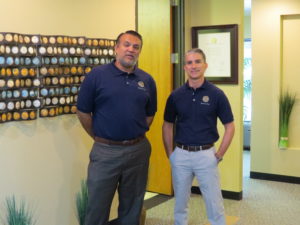 Lewisville Municipal Court has a very conservative judge that up until recently only allowed one deferral every 12 months. That means one deferral in Lewisville Municipal Court even if another deferral was received in another court other than Lewisville.
Deferral is a term that is used to describe a method that allows Lewisville traffic ticket defense attorneys to have cases dismissed when their clients complete certain conditions. The specific statute in The Code Of Criminal Procedure that allows for these types of agreements is as follows:
Art. 45.051. SUSPENSION OF SENTENCE AND DEFERRAL OF FINAL DISPOSITION. (a) On a plea of guilty or nolo contendere by a defendant or on a finding of guilt in a misdemeanor case punishable by fine only and payment of all court costs, the judge may defer further proceedings without entering an adjudication of guilt and place the defendant on probation for a period not to exceed 180 days. In issuing the order of deferral, the judge may impose a special expense fee on the defendant in an amount not to exceed the amount of the fine that could be imposed on the defendant as punishment for the offense. The special expense fee may be collected at any time before the date on which the period of probation ends. The judge may elect not to impose the special expense fee for good cause shown by the defendant. If the judge orders the collection of a special expense fee, the judge shall require that the amount of the special expense fee be credited toward the payment of the amount of the fine imposed by the judge. An order of deferral under this subsection terminates any liability under a bond given for the charge.
The problem arises with this conservative approach when a person has more than one offense. For example, if a person was charged with "no insurance" and speeding under this policy then that same person would end up having to choose which conviction they wanted reported. Both could ultimately cause a suspension of the person's driving privileges, surcharges and increased insurance rates.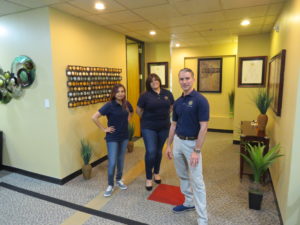 In our opinion only allowing one deferral does not protect the public at large either. Because deferred adjudication is the only way to set conditions on a defendant to comply with the law, a straight conviction does not afford the public the type of oversight that they expect from a court system to remedy any violations of the law. If a person is found guilty of a traffic ticket offense, the only issue is how much a fine they have to pay and that is it. That sounds great for the Lewisville Municipal Court. It gets to collect a fee and remain profitable. As opposed to protecting the citizens of the community at large if a person is placed on deferred adjudication. If placed on deferred adjudication then a judge can impose the condition of "getting insurance" or "obtaining a valid driver license" in exchange for not reporting the offense to DPS. Lewisville Municipal Court still collects a fee by placing a person on deferred adjudication for multiple offenses, so it is not impacted financially by allowing this to happen. In essence, the court thinks that it is a "tough on crime" court, when actually it is creating the incentive to continue to violate the law by not affording a defendant an opportunity to remedy the issue if a second offense was committed.
How A Traffic Ticket Defense Attorney Can Help In Lewisville Municipal Court
After reading this article it should be clear that an experienced traffic ticket defense lawyer can be crucial in helping to protect your driving record, insurance rates and driving privileges in Texas. We suggest that any offense you are issued in Lewisville, Texas needs to be defended by a traffic ticket lawyer for the reasons stated above. The fee to hire a Lewisville traffic ticket attorney is far less than the cost of a suspended driver license or surcharges. Take the time to contact our traffic ticket lawyers today if you have been issued a citation in Lewisville, Texas.
Was This Article Helpful? Please Rate It: