Murphy Traffic Ticket Attorney
Murphy Traffic Ticket Attorney
Murphy Ticket Lawyer
Traffic Ticket Defense Attorney
214-321-4105
Have you been issued a traffic ticket in Murphy, Texas?  Looking for sound legal advice regarding your traffic ticket?  This article was written to generally outline the contact information for Murphy Municipal Court and the most basic steps in protecting your rights as you determine what options are best for you.  If you would like to discuss your recent traffic ticket in Murphy with an experienced legal professional, contact our Murphy ticket lawyers today.
Murphy Municipal Court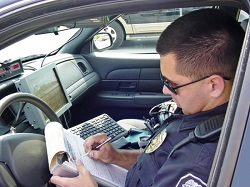 Murphy Municipal Court is not one that lawyers consider a "high volume" court.  That means that they do not write a ton of citations.  This is good in a sense that you don't have professional ticket writers working for the City.  Murphy is also not a court of record.  This means that you can appeal your case out of this Court if you do not like a particular deal or outcome.  The Court is located in Collin County, Texas so the appeal would go to Mckinney, Texas where the county courts for Collin County are located.
Murphy Municipal Court does not have civil jurisdiction.  This means you will not hear traffic accidents or breach of contract claims in Murphy Municipal Court.  Murphy does have the authority to issue warrants for the arrest of those that have outstanding tickets.
At the very least, you need to contact the court before you appearance date on the citation and plead "not guilty."  This will give you more time to discuss your case with an experienced lawyer.  The contact information for Murphy Municipal Court is as follows:
206 N. Murphy Rd.
Murphy, TX 75094Ph: (972) 468-4250Hours
Monday & Friday
8:00 am – 4:30 pmTuesday & Wednesday
8:00 am – 12:30 pmThursday
10:00 am – 6:30 pmClosed 12:30 pm – 1:30 pm daily
Website:  Murphy Municipal Court
Contact A Murphy Ticket Lawyer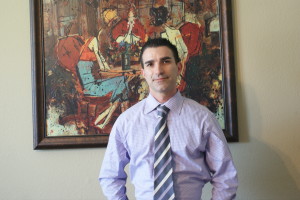 Take the time to discuss your recent Murphy ticket with a legal professional.  It could make all the difference to do so. There are many citations that can be issued through Murphy Municipal Court that can have a serious impact on your driving privileges, insurance rates or even affect your civil liberties such as the right to carry a firearm.  Taking the time to contact a Murphy ticket attorney only takes a second and can make all the difference at the end of the day.  We encourage you to contact our office at your earliest convenience if you have a citation that you would like to discuss out of this court.
Was This Article Helpful? Please Rate It: