Speeding Ticket Lawyers In Richardson
no comments
Categories:
Tags:
Speeding Ticket Lawyers In Richardson
Speeding Ticket Attorneys In Richardson
If you have been issued a speeding ticket in Richardson, Texas it is important to understand how to protect your record.  Everything is electronically tracked in Texas.  To allow a speeding ticket to go on your record can cause severe damage to your insurance rates that can increase your premiums dramatically.  Further, a speeding ticket conviction can accrue points against your record that are tracked to determine whether or not your driving privileges should be suspended.  These same points are used to assess surcharge penalties against the driver that range from $150.00 a year to $260.00 a year per violation.  This article is intended to help those that have been issued a speeding ticket In Richardson, Texas.  If you would like to talk with our Richardson speeding ticket lawyers after reading this article, feel free to contact us at 214-321-4105.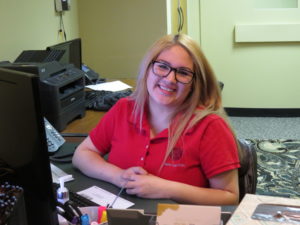 Entering The Appropriate Plea For Your Richardson Speeding Ticket
In most cases, an attorney will always enter a plea of not guilty for their clients when they have been issued a speeding ticket.  However in Richardson, it is appropriate to leave the plea open.  This allows the Richardson speeding ticket attorney to have an administrative hearing prior to the requirement to proceed to trial.  It also allows the attorney time to gather any and all evidence that may be necessary to defend their clients.  If you enter a plea of not guilty right off the bat, then your case automatically proceeds to the trial phase.  This is not the best way to run a docket, but your Richardson speeding ticket attorney is bound by the rules of the court.
Because the law essentially states that by not entering a plea, that your automatically plead not guilty, it is really pointless for Richardson Municipal Court to distinguish between not entering a plea at all and entering a plea of not guilty.  But try telling that to them.  🙂  In any event, this is the appropriate way to resolve a case in Richardson Municipal Court.
Hire A Lawyer For A Speeding Ticket In Richardson
By hiring an attorney for a speeding ticket in Richardson, the goal is to have someone on your side that understands the complexities of Richardson Municipal Court.  It can be a very rigid court if you are not prepared and knowledgeable of the court processes and procedures.  That is why we always encourage you to talk with a lawyer for speeding tickets in Richardson before deciding what route to take.  Take the time to contact a Richardson speeding ticket attorney today by calling 214-321-4105.
Was This Article Helpful? Please Rate It:
★★★★★
"
My brother got a ticket and he pled not guilty right away. His case went straight to a trial. Richardson is really weird and this article explained it well.
"