Attorney For Warrants In Richardson
Warrants Lifted in Richardson, Texas
214-321-4105
If you have a warrant for outstanding traffic tickets in Richardson Municipal Court, there are certain steps you must take in order to both lift the warrant and protect your driving privileges.  If you do not take these steps, then you can find yourself dealing with higher insurance premiums, annual surcharges and a suspended license. This article is intended to help those that have warrants in Richardson Municipal Court.  If you would like to hire a lawyer for your warrants in Richardson, Texas after reading this article, call 214-321-4105 so that we may evaluate your case.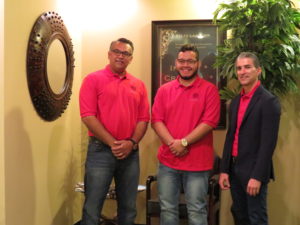 You Can't Just Pay The Warrant Off In Richardson Municipal Court
Almost every day we practice law, we have a potential client that calls in to say that they have a suspended license because they "paid off a bunch of tickets."  Every time our Richardson traffic ticket attorneys that lift warrants ask, "why did you do that?" The person normally responds with, I didn't have the money to pay a lawyer.
First, to be clear, a suspended license is exponentially more expensive than hiring a lawyer.  Our lawyers that lift warrants in Richardson will never charge as much as one surcharge that is assessed for paying of a no insurance ticket or a driving while license invalid ticket.  For example, did you know that a single surcharge for "just paying off" your warrants in Richardson is $780.00? It seriously gets old having to explain the value of the service we provide over and over again when it comes to resolving warrants in Richardson Municipal Court properly so that you protect your record, insurance rates and driving privileges.  But it has to be done. It is too important an issue to not continue to explain the importance of lifting a warrant properly in Richardson, Texas.
What The Process of Lifting Warrants in Richardson Looks Like
Life happens and citations make guest appearances from time to time. Handling them in the correct manner will determine whether they will having a lasting role or have a quick, although unpleasant, stay. If you have received a citation out of Richardson give us a call to review your case. If you are not quite ready to make that leap, read on to see what you will be up against when dealing with its court system.
Richardson has one of the quickest turnaround times for scheduling court dates for citations given in their city. The court is reasonable in terms of protecting the driving record with favorable offers save for individuals with a commercial driver's license. Requirements for addressing the court before the appearance date are relatively simple. We generally have court dates scheduled within 2-4 weeks from the moment that we alert the court with our letter of representation.
Any multitude of situations can occur, however, that will delay the ability of a person to get the matter addressed before the initial court date resulting in the case to go into a late status or worse yet turn into a warrant. When this happens we are unable to save you the trip down to our physical address to collect your signature, which must whatever signature you provided on the citation, in order to get the warrant lifted. Furthermore, the court date is set immediately for the week after and you are required to appear alongside us. If the warrants are addressed on Monday, Tuesday, or Wednesday then the court date will be set for 8 AM on the upcoming Monday. If the warrants are addressed Thursday or Friday they are set for Thursday at 1 PM. If you are unsure if you have a warrant or not in Richardson it is better to do a quick search and remove doubt than to find out by officer that pulled you over.
Whether the case was addressed on time or it was addressed in a warrant status, as mentioned before, the court rather flexible with provided offers that can protect the driving record. If placed on a probationary period the duration is 90 days in most cases and any necessary payment required is generally due within 30 days. The most important thing to keep in mind when working with Richardson is how much importance they put into their paperwork. Upon making payment you will receive a paper that you must submit to the court at the end of the probation period and failure to do so can result in a conviction.
Earlier I mentioned that favorable offers could be expected for drivers without a commercial endorsement. There is a lot of fight that has to happen to attempt getting a positive outcome. The importance of putting up a fight is highlighted by the negatives of convictions on the driving record. In this particular court you are just about fully guaranteed to lose the fight if you hope to dodge the officer and getting the ticket dismissed… trust us, they always show up. Contact our office to review your case in depth and to go over possible options you might have to getting that license protected.
Before the appearance date, after the appearance date, class a-c with or without endorsements, CDLs, and even unlicensed individuals will receive judgement free representation from a top notch attorney. Have us review all the information available to obtain the best possible outcome for you.
Contact a Lawyer to Get a Warrant Lifted in Richardson
If you need a warrant lifted in Richardson Municipal Court, take the time to talk with attorneys that lift warrants in Richardson first.  Our attorneys that lift warrants in Richardson are here to help if you just ask. We are happy to sit down with you and explain how a warrant is issued and how it is removed.  Knowledge is power. Put our lawyers that lift warrants in Richardson to work for you. When you need a to remove a warrant in Richardson, Texas call 214-321-4105.
Was This Article Helpful? Please Rate It:
★★★★★
"
My husband had a ticket he forgot about and it went into warrant status. He almost paid it off and I am so glad he didn't. This article definitely convinced him to look for an attorney.
"
★★★★★
"
I handled my Occupational Driver's License with the Beltz Law Firm and they helped me get it really fast and for a reasonable price. The lawyers and paralegals followed my case closely and answered all my questions. I would certainly recommend The Beltz Law Firm to anyone in need of an ODL.
"
★★★★★
"
I am so pleased with the service provided. A lady by the name of Magda Did a great job at making sure I was taken care of and followed up with me as needed. The attorney was able to get one of my tickets dismissed, the other cut in half, and with an additional THREE month payment plan. Nevertheless, I am so great full I will not be seeing any jail cells this year or for a good while. STRONGLY RECOMMEND THIS LAW FIRM.
"