Sunnyvale, Texas Speeding Ticket Attorney
Sunnyvale Traffic Ticket Lawyer
Speeding Ticket Defense Attorney
214-321-4105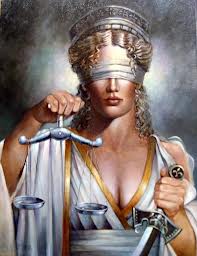 Have you ever ran across a person who has had their license suspended?  We do every day.  Our legal professionals have helped hundreds of people work through issues related to traffic ticket convictions.  This article was written an effort to help people avoid penalties like driver's license suspensions, increased insurance premiums and surcharge penalties.  If you would like to discuss your speeding ticket in Sunnyvale, Texas with an experienced traffic ticket attorney in your area contact our office today.
Speeding Ticket Convictions In Sunnyvale, TX
The real problem with traffic laws in Texas is that nobody really understands how they apply to a normal driver.  For example, did you know that one traffic ticket conviction can cause as much financial damage as $1000.00 owed to Sunnyvale Municipal Court and Texas DPS combined?  Did you also know that Texas DPS keeps track of every speeding ticket a person receives if it becomes a conviction on their driving record?  Further, did you know DPS can use a person's driving record against them as evidence to suspend the driving privileges of that person?
Once people realize that Texas is a very harsh state when it comes to speeding ticket convictions and the monitoring of those convictions, then it becomes more easy to understand why more and more Texas drivers are choosing to trust an attorney to handle the processing of the case.  What a traffic ticket attorney can do for you in Sunnyvale Municipal Court is create a buffer between you and the judicial system meant to penalize you.  This added level of security ensures that agreements are not entered into that could have serious financial impacts later down the road.
Remember, that Sunnyvale Municipal Court is not authorized to give you legal advice with regard to your speeding ticket.  In fact, they would rather not give you advice.  The more legal advice they give, the harder it makes their job to collect money.  If a case is properly contested, it takes time and effort on the part of Sunnyvale Municipal Court.  The more time spent on a matter, the less profitability that matter has.  In essence, the cards are stacked against a defendant that is not "lawyer'd up."
This is where we step in as legal professionals.  We don't care if Sunnyvale has to do more work to protect your driving record, insurance rates and driving privileges.  It is our mission to ensure that corners are not cut to make Sunnyvale in an effort to protect you.  This level of protection can make all the difference financially when considering the penalties that are potentially lurking around the corner for those that do not resolve their speeding tickets appropriately.  For example, an occupational license will normally cost about $1000.00 as opposed to $75.00 for an attorney to contest the speeding ticket that could cause a person to be required to obtain an occupational license.  At the very least, take the time to discuss your speeding ticket with a traffic ticket defense lawyer in Sunnyvale, Tx.  It could make all the difference.
Was This Article Helpful? Please Rate It: