Traffic Ticket Attorney in Plano, Texas – Contact Us
TRAFFIC TICKET ATTORNEY
IN PLANO, TEXAS
214-321-4105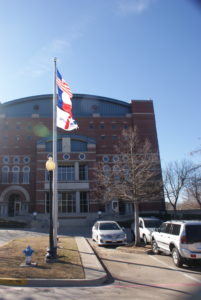 Searching for a traffic ticket attorney in Plano, Texas to assist you with your recent citation? It is important to understand what a Plano lawyer for tickets can and cannot do for you.
WARRANTS LIFTED -A Plano traffic ticket attorney can help with warrants if you have allowed your cases to go past the appearance date listed on the traffic citation. Warrants are becoming more and more complex with each legislative session. Warrants can cause holds to be placed on a person's driver's license that will suspend renewal. Warrants can also cause a hold to be put on the registration of a vehicle until the cases are resolved. What further complicates the issue of warrants are the options available to a person that has been issued the outstanding citations.
DO NOT JUST PAY THE TICKETS OFF WHEN THEY GO INTO WARRANT STATUS – Most courts will encourage you to pay off the traffic tickets or risk going to jail. This option only causes the traffic tickets in Plano to be reported as convictions on your permanent driving record. If you pay off the wrong type of traffic ticket you could face an automatic suspension of your driver's license unless serious financial penalties are paid to The Department of Public Safety.
Help with traffic tickets in Plano is not hard to get. You need a good Plano traffic ticket attorney on your side to help you understand the laws. Once you have a solid grasp of the legal framework that is in place for traffic tickets, then you can make the best decision possible to protect your driver's license and your driving record. Traffic tickets in Plano do not have to cause serious harm. It is only when you do not take the appropriate steps to defend yourself that you will find trouble with DPS, Plano Municipal Court and MSB (The DPS collection agency).
Legal fees for traffic tickets are usually under $100.00 for cases not in warrant status. The amount of knowledge, time and understanding you gain in return for this

Plano Traffic Attorney

small fee could save you thousands. If your license is suspended, the normal fee is close to $1,000.00 after paying the reinstatement fees, filing fees, surcharges and attorney's fees for certain offenses. Make the safe bet and protect your driving privileges by hiring an experienced attorney to help with traffic tickets in Plano.
Was This Article Helpful? Please Rate It: