What Does It Mean When Your License Is Ineligible In Texas?
Lawyer For Suspended License
214-321-4105

Many people go into The Department Of Public Safety across Texas only to find that they cannot renew their driver license because it is "ineligible."  However, DPS does not do a very good job of explaining exactly what that means.  There are many different reasons why a driver license can be declared ineligible in Texas.  This article intends to outline what some of those issues could be and how to resolve them.  If you would like to discuss the status of your driver license with our occupational driver license lawyers after reading this article, feel free to contact us at 214-321-4105.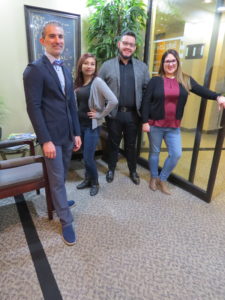 Driver License Eligibility Issues In Texas
There are a variety of issues that can cause a license to become ineligible for renewal.  Some of the most common issues our Dallas traffic ticket lawyers see are listed below, for your review, along with phone numbers that can be used to call DPS about the issue.
Outstanding Traffic Tickets:  Traffic tickets are a very common reason for the denial of the renewal of a person's driving privileges in Texas.  If a traffic ticket remains unresolved, the court can report that violation to DPS and have a hold placed on your license.  If you have outstanding citations under the Failure to Appear/Failure to Pay Program you will need the help of a lawyer to remove the hold and protect your record.  To get the citation information to discuss them with a lawyer contact Omnibase Services at 1-800-686-0570 or visit the Texas Failure To Appear Website for additional information.
Outstanding Surcharges:  Surcharges for traffic tickets that have become a conviction on a person's permanent record are also a very common reason to be denied the renewal of driving privileges in Texas.  Surcharges can be found by visiting the following site:  Contact Municipal Services Bureau at 1-800-688-6882 or visit www.txsurchargeonline.com for additional information.
Driver License Suspension Hearing Lawyer Dallas
If your license is suspended or ineligible for any reason it is imperative that you seek legal counsel to avoid further issues related to your driving privileges.  The problem in not hiring a lawyer to help with a suspended license is that by not handling the issue correctly it can cause further damage to your driver license.  So many of the things we enjoy as Texans is attached to our driving privileges including employment in certain circumstances.  Don't put that at risk.  Contact a lawyer to discuss your suspended license today.
Was This Article Helpful? Please Rate It:
★★★★★
"
Thanks Jorge for helping with the surcharges.
"