What To Do If You Pled "Guilty" After Being Arrested For A Ticket In Texas – Avoiding The Conviction
What To Do If You Pled "Guilty" After Being Arrested For A Ticket In Texas – Avoiding The Conviction
Texas Misdemeanor Lawyer
214-321-4105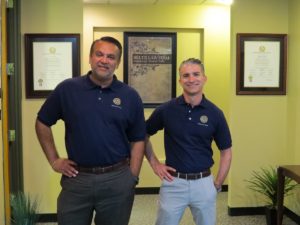 If you were arrested for a traffic ticket or class "c" misdemeanor and pled "guilty" in jail to get released, then that case has been reported as a conviction on your permanent record.  Many times, people don't realize the consequences of this until it is too late.  For example, the arrest record can be used against you for purposes of future employment opportunities.  Your mug shot can become public record as well.  This article is intended to help those that have been arrested for a class "c" misdemeanor such as public intoxication, assault, possession of drug paraphernalia, etc., and what to do after pleading guilty in jail to reverse the conviction.
Understanding The Difference Between Judicial And Police Records
When a person is arrested and processed through the court system it creates two different types of records.  The arrest is conducted by the executive branch of government.  These records are referred to as the "police records."  Once the case is filed, it then is overseen by court that has jurisdiction of the case.  The court will then create a judicial record of the case.  Every case where an arrest occurred will have two sets of records.  It is important to understand this in the context of your record to determine what will need to be done to seal either or both sets of records.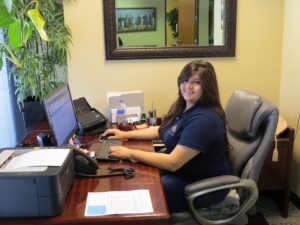 To seal judicial records, attorneys will normally file an order of non disclosure after the case has been dismissed or if deferred adjudication probation is successfully completed.  To seal police records, an attorney must file an order for expunction.  Both an expunction and an order of non disclosure have different requirements to qualify.  So make sure you consult with a lawyer about those requirements before choosing which to file.
Understanding The Jail Plea For Class "C" Misdemeanors
In Texas, if a person is arrested for a class "c" misdemeanor, they can be arrested and taken directly to jail so that a judge can admonish them and take their plea.  There are a few limited exceptions to this general rule.  For example, if a person agrees to sign the ticket then they cannot be arrested for the following offenses:
Speeding
Open Container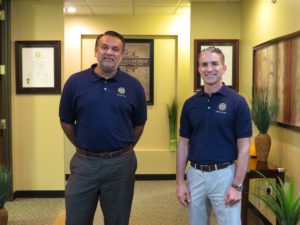 For all other cases, a person can be arrested and taken to jail.  It is within the officer's discretion to do so.  Many of the cases our misdemeanor criminal defense lawyers see an officer arrest an individual on are the following offenses:
Public Intoxication
Possession Of Drug Paraphernalia
Assault
Assault Family Violence
Driving While License Suspended Or Invalid Without Insurance
Again, these are the most common reasons for an arrest in Texas for class "c" misdemeanors, but that does not mean that we have not seen other examples of arrests for different offenses.
Once taken to jail, a person is brought before a judge to enter their plea.  This is where the problem occurs.  Many times a person is told if they plead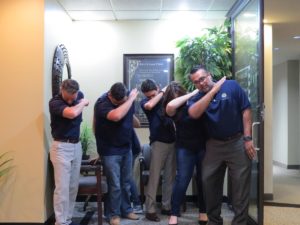 "guilty" they will be released immediately and given time served.  The incentive to do this sounds good to a person that may have spent the night in jail and waited until morning to get in front of a judge.  The problem is that once a guilty plea is entered, the case now becomes a conviction which will be reported to that person's permanent record.
Convictions For Jail Pleas
The reported conviction for a jail plea of guilty can serious ramifications.  Some of the consequences of a conviction are as follows:
It can cost a person their job
It can affect custody and visitation rights with their children
It can suspend a person's driver license
It can cause future employers not to consider a person for hire
It can increase insurance rates
The consequences listed above all are very serious.  That is why the trade off for time served and release are normally not worth the cost to the person's public record.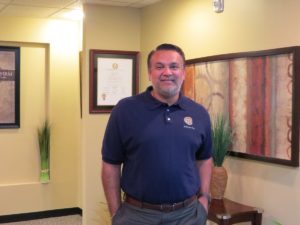 Reversing The Jail Plea – Filing A Motion For New Trial
Jail pleas have always been considered suspect in our country.  We have a long history of conducting criminal pleas in open court so that the public can view them.  This is to avoid the exact things discussed above.  You do not want jail officers convincing a person to plead guilty to make their job easier only to have that person suffer the very real and serious consequences discussed above.  The Code Of Criminal Procedure Article 45.023 contemplates these concerns by allowing the following remedy:
Art. 45.023. DEFENDANT'S PLEA. (a) After the jury is impaneled, or after the defendant has waived trial by jury, the defendant may:

(1) plead guilty or not guilty;

(2) enter a plea of nolo contendere; or

(3) enter the special plea of double jeopardy as described by Article 27.05.

(b) If a defendant is detained in jail before trial, the justice or judge may permit the defendant to enter any of the pleas described by Subsection (a).

(c) If a defendant who is detained in jail enters a plea of guilty or nolo contendere, the justice or judge may, after complying with Article 15.17 and advising the defendant of the defendant's right to trial by jury, as appropriate:

(1) accept the defendant's plea;

(2) assess a fine, determine costs, and accept payment of the fine and costs;

(3) give the defendant credit for time served;

(4) determine whether the defendant is indigent; or

(5) discharge the defendant.

(d) Notwithstanding Article 45.037,  following a plea of guilty or nolo contendere entered under Subsection (b), a motion for new trial must be made not later than 10 days after the rendition of judgment and sentence, and not afterward. The justice or judge shall grant a motion for new trial made under this subsection.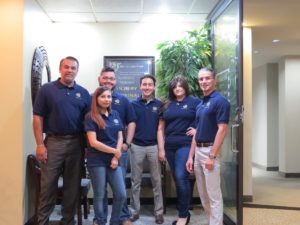 Breaking down this article is rather simple regardless of the language used in the actual provision.  Basically, once a jail plea is made the defendant has a 10 day window to change their mind and reverse the plea.  A motion for new trial must be filed within that 10 day window.  If it is filed within that time period, then the judge has no discretion to reject it.  It has to be accepted regardless of the opinion of the judge.
What Is A Motion For New Trial?
A motion for new trial is basically a document filed with a court asking the case to be reopened after a conviction or order has been entered on the case.  If a motion for new trial is granted, then it resets the case to the beginning to be reworked as if nothing has happened on it in the past.  It is a very effective tool that attorneys use to get a "redo" on cases that need to be reopened.  There are many examples of cases that describe the legal requirements for a motion for new trial.  The main point to made in this circumstance is the timing of the motion.  It must be filed no later than 10 days after the plea was entered in jail to be granted.  Do not wait longer than 10 days.  Once 10 days has passed, the judge is not required by law to accept the motion.
Hire A Lawyer To Reverse A Conviction For A Class "C" Misdemeanor
The most important thing to take away from this article is that timelines matter when it comes to reversing a conviction for an offense where a person pled guilty in jail.  You don't have a lot of time to act.  If you or a loved one has entered a plea of guilty in jail and want the conviction reversed then you need to act now.  Take the time to contact a criminal defense lawyer immediately to discuss the appropriate attorney fee and the work necessary to accomplish the job correctly.  If you would like to discuss your particular case with our misdemeanor attorneys in Dallas County, contact us at 214-321-4105.
Was This Article Helpful? Please Rate It: