What To Expect When You Hire An Attorney For Warrants In Allen Municipal Court
What To Expect When You Hire An Attorney For Warrants In Allen Municipal Court
Lawyers That Lift Warrants In Allen, Texas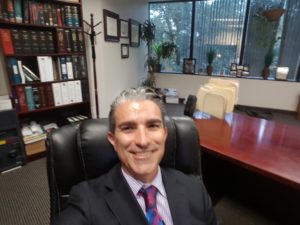 Anytime you hire a lawyer for warrants in Allen, Texas you need to be certain what is going to happen afterward.  It is important to know the steps involved so that you can properly monitor the progress of your lawyer that has been hired to lift warrants in Allen, Texas.  Further, you want to be able to assist them in any way possible after the warrant is lifted in Allen Municipal Court.  This article is intended to help those that have warrants in Allen, Texas for tickets located in Allen Municipal Court.  If you would like to hire a lawyer for warrants in Allen after reading this article, feel free to contact our office at 214-321-4105.
What Is The Cost To Hire An Attorney For Warrants In Allen?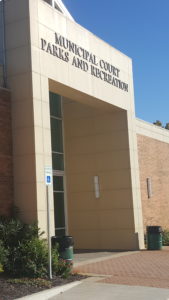 The cost to hire a lawyer for warrants in Allen really depends on the services that need to be provided.  For your bare bones service you can expect to pay around $100 to $150 per warrant lifted.  This usually includes the following:
The attorney will draft the necessary paperwork to get the warrant lifted in Allen Municipal Court
That paperwork will be delivered to Allen Municipal Court
The attorney will then monitor the case to ensure a new court date is obtained
Afterward, the attorney will attend the new court hearing to get a final resolution of your case.
This is the usual way a case will be resolved that is in warrant in Allen Municipal Court.  However, there are many unusual circumstances that can arise.  Some of those issues are listed below for your review
What If A Cop Has Threatened To Arrest Me For The Ticket? – The Knock On The Door
If a cop is knocking on your door, we can expedite the removal of the warrant by having an attorney personally appear in Allen Municipal Court on the same day we are hired.  This expedited service can come in handy for those that want the warrant lifted immediately.  Normally, this service only costs an additional $50 and many of our clients take advantage of it.
What If I Have Proof?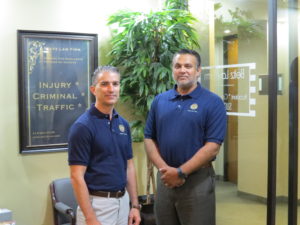 Once you retain a lawyer for warrants in Allen you can then submit proof to our office for any case you may have.  For example, if you were cited for no insurance or an expired registration and you want to submit that to our office to take the the new court date in Allen Municipal Court we are more than happy to do that for you.
How Will I Know When The Warrant Is Lifted?
Our Allen ticket attorneys that lift warrants give our clients 100% access to their case files online.  You will be able to monitor the progress of your case file from the beginning to the end.  Every time there is an update, you will get an email notification of such in real time as your case is being worked on.
If you have other questions about lifting warrants in Allen that you would like to discuss with our attorneys that lift warrants, feel free to contact us today at 214-321-4105.
Was This Article Helpful? Please Rate It:
★★★★★
"
I had a warrant in Allen and I was very concerned with getting arrested. This article has definitely put me at ease that a warrant can be lifted quickly.
"
★★★★★
"
My experience at the Beltz Law firm was exceptional. After finding out my license was suspended and i had warrants out for my arrest I called the law firm and the paralegal Andrea explained the process on how to get my warrants lifted. The staff is friendly and answered all my questions right away. I will definitely recommend the Beltz Law firm for traffic tickets representation!
"