What To Know About Driver License Suspension Hearings In Texas
Attorneys That Defend Driver License Suspensions
214-321-4105

In Texas, it is a privilege to hold a driver license, not a right.  That privilege can be taken away at any time after proper notice and hearing.  There are specific reasons The Department Of Public Safety uses to suspend a driver license in Texas.  This article is intended to help those that have been sent a letter notifying them of The Texas Department Of Public Safety's intent to suspend their driving privileges.  If you would like to talk with our Texas Driver License Suspension Lawyers after reading this article, feel free to contact our office at 214-321-4105.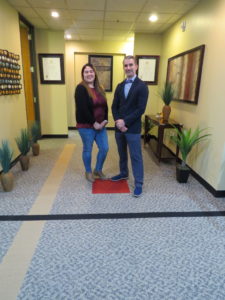 Notification of Enforcement Action And Reason For Suspension
DPS makes the following statement regarding their legal requirement to notify a person when their driving privileges are being suspended:
DPS is required to withdraw a person's driver license or driving privilege for specific violations and convictions of state law. If your driver license or driving privilege is suspended, canceled, denied or disqualified, a letter notifying you of this change will be mailed to your address on record with DPS. If your address is no longer current, you may not receive this notification that your driver license or driving privilege has been withdrawn. Failure to receive your notification does not change your driver license or driving privilege status.
Making Sure Your Address Is Correct
Many people when hiring a lawyer for a suspended driver license state that they never got notice of the suspension action.  Almost always, this is due to the fact that they did not keep their address up to date with DPS.  In order to keep your most recent address up to date with DPS click here.  If your address is up to date and you did get the notice, you need to make sure to object to the suspension action immediately.  If not, the suspension could take effect by default.
Hire A Lawyer For A Driver License Suspension
When you hire an attorney for a driver license suspension in Texas, the goal is to protect this very important privilege from being taken away from you.  There are so many reasons we need a valid driver license in Texas that to have it taken away can be devastating.  That is why we suggest you take the time to contact a lawyer in for a driver license suspension hearing today.
Was This Article Helpful? Please Rate It: