Driver License Suspension Lawyers
Driver License Suspension Attorneys
214-321-4105
Driver license suspension hearings can be a very stressful event.  With so many of the every day activities we do as Texans directly impacted by the ability to drive legally, it is crucial to do all you can do to protect that privilege.  This article is intended to help those that have been sent a driver license suspension notice by The Department Of Public Safety.  With an increasing number of driver license suspensions taking place each year, it is our sincere hope that by explaining the suspension hearing process, we can reduce the amount of suspensions.  If you would like to talk with a driver license suspension hearing lawyer after reading this article, feel free to contact our office at 214-321-4105.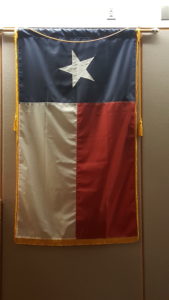 Don't Ignore The Notice Of Driver License Suspension
The Texas Department of Public Safety is required by law to give you notice of a driver license suspension.  This notice is meant to give you an opportunity to object.  If you do not object within 20 days of receiving the notice, then the suspension action takes place automatically and cannot be undone.  This is why it is important not to ignore the letter.  The official statement from DPS regarding the notice is as follows:
Notification of Enforcement Action

DPS is required to withdraw a person's driver license or driving privilege for specific violations and convictions of state law. If your driver license or driving privilege is suspended, canceled, denied or disqualified, a letter notifying you of this change will be mailed to your address on record with DPS. If your address is no longer current, you may not receive this notification that your driver license or driving privilege has been withdrawn. Failure to receive your notification does not change your driver license or driving privilege status.

If you need to change your address on file with Texas DPS click here.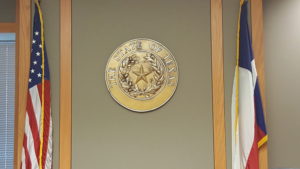 Objecting To The Driver License Suspension
In order to object a formal letter must be written and sent to DPS within the 20 day time period.  In most cases a driver license suspension lawyer will send this document on behalf of their clients.  This way the notice of the hearing is sent directly to the attorney to calendar.  Thereafter, DPS is required to set a hearing in the nearest Justice Of The Peace Court where the person resides.  For a detailed list of Justice Of The Peace Courts In Dallas County click here.  Take the time to discuss your driver license suspension hearing with an experienced professional today before the time to object passes.  Our driver license suspension attorneys would be glad to discuss your case with you at 214-321-4105.
Was This Article Helpful? Please Rate It:
★★★★★
"
Thanks for the information. I just got the suspension notice and was worried about my options. I'll be calling you in the morning.
"