Attorneys That Handle Tickets In Hutchins Municipal Court
Attorneys That Handle Tickets In Hutchins Municipal Court
Ticket Defense Attorneys
214-321-4105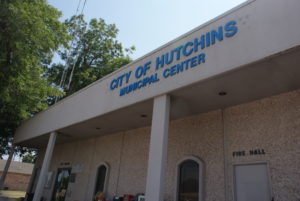 Hutchins, Texas is a blip on the map for most commuters.  Many people who get issued a ticket from this city don't even realize that it has a police department. Trying to process cases in this court can be difficult due to the size of the court and the lack of knowledge on how to handle the matter efficiently.  This article is intended to give the public a brief overview of Hutchins Municipal Court.  If you would like to discuss your ticket in Hutchins with an experienced staff of ticket lawyers and legal assistants, contact our office today.
Hutchins Municipal Court
The website for the City of Hutchins is almost as small as the city itself.  There is not much useful information on the site.  What is important to know is that Hutchins Municipal Court is not a court of record.  This means that if you do not like the result of your ticket in Hutchins, then you can appeal the case out to Dallas County Court of Appeals.  Many attorneys choose this option in an attempt to have consistency in results that are handed down by Dallas County Court of Appeals.  The only statement with regard to the jurisdiction and authority of the court on their website is as follows:
The Municipal Court provides citizens fair efficient and courteous judicial processing of citations. Municipal Court handles traffic offenses, parking citations and non-traffic offenses relating to animal control issues and Code Enforcement.
The contact information of the court is as follows:
Contact:
City of Hutchins Municipal Court
321 N. Main
Hutchins, Tx. 75141
Mailing Address:
P.O. Box 500
Hutchins, Tx. 75141
Hours of Operation:
Monday-Friday
8:00 am-5:00 pm
Was This Article Helpful? Please Rate It: