Dallas Municipal Court Updates
Whats New For Dallas Municipal Court
Dallas Ticket Lawyers
214-321-4105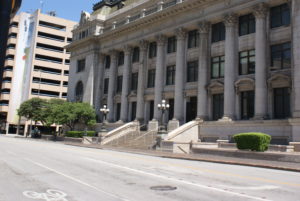 Dallas Municipal Court has been under fire by The Dallas City Council now for quite some time in an effort to try to make the court "more profitable" for the City.  The most recent changes are really geared at making defendants work harder for dismissal of their case and making it easier for Dallas Municipal Court to collect money from defendants that give up the fight and choose to pay their traffic tickets off.
Client Check-Ins
Effective immediately, clients are no longer able to check into court through their attorney.  In the past, because the court dates were had at 8:30am in the morning, a defense attorney could sign their clients in while they made their way through traffic to the court.  Once the client was signed in, it then became the responsibility of the prosecutor to route the police officer to court in order to proceed to trial on the case.  This is no longer available.  Now clients must be the one to sign in at 8:30am to get the benefit of a dismissal.  If they are late, then the police officer will not be routed.
Routing Time
in the past, if the police officer did not appear in court within an hour of the request, then the case would be dismissed.  So a client would check in at 8:30am and by 9:30am the case was resolved.  Now, a police officer has until 10:30am.  This means defendants are going to have to wait another full hour before their cases are resolved.  This is nothing more than an attempt to make the dismissal process as inconvenient on the defendant as possible.  We don't think it will have any real effect on the actual outcome of the case.  If a police office didn't show by 9:30am it is very doubtful that they will show at 10:30am either.
Pre-Trial Hearings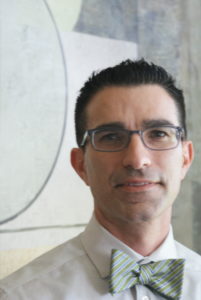 Pre-trial hearings are not going to take effect until next year.  However, this would require defendants to appear at least twice in court before a case could be dismissed.  They would have to show up at the pre-trial hearing to enter a plea of "not guilty" and then again at the actual trial setting.  Judges are alleging that if they do not accept a plea deal at the pre-trial hearing then none will be offered at the trial setting.
All of these changes are intended to make it difficult on defendants to get the benefit of a dismissal.  However, if the defendant is patient and works their way through the system, we still believe that dismissals will be obtained.  It is going to take a lot more work than it used to and may require increased attorney's fees to cover the extra work required, but the end result may be worth it.
feel free to contact us:
Was This Article Helpful? Please Rate It: