Dealing With Difficult Courts For Traffic Tickets – How To Avoid Big Mistakes
Avoiding Traffic Ticket Convictions
Handling Difficult Courts
214-321-4105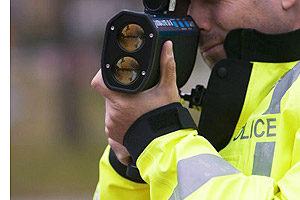 More and more we are seeing courts turn from a service oriented government entity to a cash grab mentality with absolutely no care for a person's well being.  Cities are being granted millions of dollars by The State of Texas to write more and more tickets to generate revenue for both the state and the city.  These programs are reported as being for the safety of drivers, but in reality are not used in that way at all.  Some officers are dedicated to do nothing but pull people over as much as possible.  To read about the guidelines of STEP programs across the state click here.
In order to hold on to that money however, courts must also protect the police department who is issuing the excessive amount of tickets to get the grant.  This usually happens by hiring judges that will bend over backwards to assist the State while taking every opportunity to derail defendants and their attorneys from seeking justice.
It must be stated that not every city is like this.  Many judges still follow their ethical creed to effectuate justice on behalf of every defendant.  If justice is in the form of a dismissal, then they will take every effort to make sure that it happens.  However, you must be ready for courts that have fallen short of this ethical standard.  This article is intended to help outline some key issues we see with those that have received a traffic ticket in a jurisdiction that doesn't necessarily have their best interest at heart.
Don't Just Pay The Ticket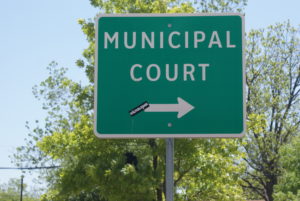 Regardless of what a court clerk or judge tells you, never just pay the ticket off.  Paying a ticket off in Texas results in a conviction.  Convictions then get reported to DPS.  DPS can then assess yet another financial penalty against a driver under the Texas Surcharge Program.  Some of these penalties can be as high as $750.00 over a 3 year period for a single ticket.
So why would a court suggest just paying the ticket?  Because it is less paperwork for them.  They simply take your money, click a button and they are done with your case.  There is not deferral period to monitor, no documents to track, absolutely no overhead at all.  Many times they will reduce the window fine by $50 to $100 to make the deal sound more appetizing.  The defendant will think they are getting a great bargain until a few months later when they get notice from DPS that their license will be suspended until they pay the surcharge due to the recent conviction.
How do you avoid this trap?  You must plead "not guilty" and request a court date in most cases.  Then you will have an opportunity to speak with a prosecutor about your case.  You cannot budge on your insistence that any deal struck is in exchange for not having it reported on your permanent record.
Seeking The Advice Of Counsel
In most cases, you really should speak with an attorney before you choose to do anything with your traffic tickets in North Texas.  There are too many courts out there that really do not have your best interest at heart.  They are not concerned with what happens if you accidentally make a mistake on the choice you have made to resolve your ticket.  In fact, many are more than happy to suggest that option for you in an effort to cut their own work load.
Hiring a lawyer does not mean your case will be dismissed.  However, it does substantially increase your chances of receiving a beneficial outcome.  If you need a lawyer for traffic tickets in Texas contact our office today.
Was This Article Helpful? Please Rate It: