Finding Warrants In Rockwall County For Traffic Tickets
Finding and Lifting Warrants In Rockwall County For Traffic Tickets
214-321-4105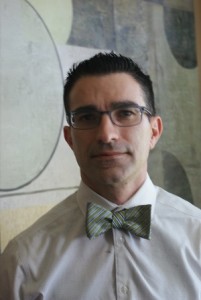 If you have outstanding warrants for traffic ticket in Rockwall County be aware that you will be arrested and taken to jail if stopped.  Rockwall County is a zero tolerance area. For this reason it is important to have an experienced lawyer on your side that you can depend on for results.  Warrant for traffic tickets, if handled properly, are easy to resolve. In most cases the warrant can be completely cleared out of the North Texas Warrant Database within 72 hours.  Our office offers expedited service to those who need warrants lifted immediately.
What Do I Do If I Have A Warrant In Rockwall?
Before we get into some of the common mistakes that people make when dealing with active warrants for traffic tickets in Rockwall Municipal Court we want to state in the beginning that your best bet to receive a favorable outcome for your case is to hire a legal professional.  There are too many pitfalls that can occur if you choose any other method. Today's legal environment is one that will punish you severely if you make one mistake related to your case. These punishments are designed to generate revenue for Rockwall as well as The State of Texas.  The legislature has become increasingly efficient at learning new ways to collect money from those that mishandle traffic tickets and warrants when issued. This is why it always pays to consult with a traffic ticket attorney in your area that can help you navigate through the legal system.
Option 1:  Call An Attorney In Rockwall
Many times an attorney can get your basic information and do much of the heavy lifting for you.  By getting your full name, date of birth and driver's license number an attorney can call a variety of courts located in Rockwall County to do a background search for you.  There are also a number of websites that can be researched in order to see if you have been reported electronically to Austin DPS as having outstanding tickets.
To get your warrants lifted in Rockwall County we will need the following from you:
Date of Birth

Driver's License Number (if available)

Court where the warrants are located (e.g. "

Rockwall Municipal Court

")

Legal fee payable by credit card, cash, debit card or check.
Option 2:  Contact The Courts In Rockwall Directly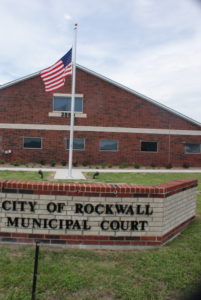 If you wish to contact the courts directly, we have listed some of the main courts in Rockwall County so that you can call them to see what you have outstanding.
Rockwall Municipal Court Location:
The City of Rockwall Municipal court is located at
205 West Rusk Street.They are one block west of the intersection of Rusk Street and Goliad Street on the south side of the street. The entrance to the court is located on the east side of the Police and Courts complex.Hours:
Monday – Friday
8:00 a.m. to 5:00 p.m.
(972) 772-6478
The Municipal Court observes the same holidays as other City Offices.
Rockwall County Precinct 1:Contact
Jack James
Justice of the Peace1111 E. Yellowjacket Lane
Suite 301
Rockwall, TX  75087Ph: (972) 204-6740
Fx: (972) 204-6749
7:30 am – 4:00 pm
Monday – Friday
Closed for lunch
Rockwall County Precinct 2:Contact
Nancy Beaty
Justice of the Peace1111 E. Yellowjacket Lane
Suite 302
Rockwall, TX  75087Ph: (972) 204-6730
Fx: (972) 204-6739
8:00 am – 5:00 pm
Monday – Friday
Mistakes Made Lifting Warrants
The bullet points are a simple guideline to avoiding the most common mistakes people make when lifting warrants.  At the bare minimum make sure you do not make these mistakes in the beginning and you could save yourself a lot of heartache down the road.
PAYING THE WARRANTS OFF – Do this and you are going to get a big fat conviction for each warrant you paid for.  The only party that benefits from paying off warrants is the court you gave the money to. It is the easiest money they will ever collect.  And once it is collected, they push that computer key that sends all of those cases to Austin so that DPS can now assess surcharges, driver's license suspensions, and insurance companies can charge you higher insurance rates.

DOING JAIL TIME – So you spent three days in jail for your tickets.  You probably got $300.00 of jail time credit towards your ticket. What if you served time for a "no insurance" ticket?  Now you are going to have to pay an extra $780.00 to DPS. Great job. 3 days in jail and now you have to pay more than the ticket was worth to keep your license.  Don't ever do jail time for tickets. That loophole was closed by the legislature in 2003 to make it absolutely not worth it.
HIRING A BAIL BOND COMPANY – They are nothing more than middle men.  They take your money and hire a lawyer for you for less than what you paid them.  They then take the rest of the money and line their pockets with it. You are left with sub-rate service to maximize the bail bond company's profits.  Hire a lawyer directly. Cut out the middle man.
When warrants are issued the question most commonly asked are "how did they become warrants?"  This article explains how a traffic ticket becomes a warrant and what must be done to recall the warrant.  If you have warrants in Rockwall for traffic tickets and would like the assistance of an experienced legal team, call our office today.
How Are Warrants Issued in Rockwall?
A warrant can be issued in a variety of ways.  The most common way is when an appearance date has been missed.  An appearance date is the term used to describe the window of time allowed by a defendant to show up in court and enter a plea to resolve their case.  In most courts the amount of time is usually 12 days. If you fail to contact the court within this 12 day window, your case will more than likely be put into warrant.  The judge of the court must sign off on the warrant. Once it is signed, then it can be reported to the North Texas Regional Database so officers can arrest.
How Do You Lift A Warrant?
There are also a variety of ways to lift a warrant.  A defendant can post a cash bond equal to the amount of the traffic tickets.  This usually ranges from $300.00 to $600.00 per traffic ticket. A defendant can hire a bail bond company.  However, hiring a bail bond company is the least beneficial way. The reason is because a bail bond company simply hires a lawyer with the money you give them to lift the warrant.  They then pocket a portion of the money you paid them simply for making a phone call to a lawyer. The third way to lift a warrant is by hiring a lawyer directly. Hiring a traffic ticket attorney in Rockwall allows defendants to choose the attorney instead of having a bail bond company hiring the cheapest lawyer they can find to increase their profits.  The second benefit of hiring a lawyer directly is the fact that the attorney will take on the responsibility of representing you in court once the warrants are lifted. This benefit is not an extra charge. It is included in the original fee paid. The only time you will be charged more is if a full trial is necessary for your case.
If you have warrants in Rockwall for outstanding traffic tickets we invite you to call our legal professionals to discuss your case.  Our traffic ticket attorneys can answer many of the questions you may have and help instruct you on your best options to get the warrant lifted and keep the traffic tickets off your record.
Why Can't I lift My Warrants?
Many times our office is hired to lift a warrant only to find out that the warrant is "capias" and cannot be lifted.  This problem arises when a defendant made one of two different mistakes. First, if a defendant entered into a payment plan with the court, then they have also waived their right to an attorney during that process.  Second, a defendant has previously entered into a deferred adjudication agreement or any other type of arrangement to keep the traffic ticket off their record and did not complete all the conditions required by the court.  The Code of Criminal Procedure is clear that entering into payment plans (1) can be considered a conviction for that specific traffic ticket (2) waives all rights that would have otherwise been afforded. Further, if the conditions of a deferred adjudication payment arrangements are not met, then the case can go into warrant status.
If you have entered into a payment plan or defaulted on payment arrangements made as a condition of deferred adjudication or defensive driving you are not going to be able to hire a lawyer to lift your warrants.  Your only two choices are to either (1) pay the amount if full or (2) go to jail and do time served. There is a third option that can be requested, but is usually denied. That is requesting indigency after the payment has been defaulted upon.  You must make this request in writing and show proof that establishes that you are of such a low income that your fines and fees should be waived. If they are waived, you will be required to do community service in lieu of payment.
Should I Contact A Lawyer?
If you are facing the threat of arrest in Rockwall due to outstanding traffic tickets and need help making the right decision to get the warrants removed our legal team can assist you.  Protect your criminal record and driver's license from possible suspension due to the outstanding tickets. If you would like to discuss your case with a legal professional, please contact us immediately!
Was This Article Helpful? Please Rate It: