Hire A Lawyer For A Traffic Ticket In Highland Park, Texas
Speeding Ticket Lawyer In Highland Park, TX
Highland Park Traffic Ticket Attorney
214-321-4105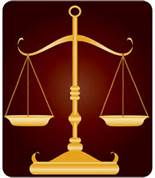 Need help handling a traffic ticket in Highland Park, Texas?  We can understand why.  The court procedures and policies are very rigid.  If not handled properly the traffic ticket can end up becoming a conviction on the permanent record of the driver that was issued the traffic ticket.  For that reason, many people choose to hire an experienced Highland Park traffic ticket attorney in order to assist them with the process of defending the ticket.  This article is intended to outline some of the basics when it comes to defending cases in Highland Park Municipal Court.  If you would like to discuss your case with our legal team after reading this article, feel free to contact us today.
Highland Park Municipal Court Basics
Highland Park is not a court of record.  This means that you don't have to keep your traffic ticket there if you choose not to.  However, many people do not realize this.  So, they end up keeping their ticket there and paying 30 to 50% more in fines to the court compared to deals that are able to be received in Dallas County Court of Appeals.  We have yet to understand why they charge so much for fines in Highland Park based on this common fact.  The only thing that we can come up with is that they put up so many barriers to appealing the case.  For example, if a ticket has gone past the appearance date Highland Park Municipal Court will require a personal appearance by the attorney or defendant on Thursday at a 5:30pm docket.  This is very inconvenient for most attorneys who have already spent most of the day in court in already.  Another problem with the court is that they want any money owed to the court on the same day as that hearing.  Not only is this impossible, but unreasonable to think we would have money for a deal we haven't even discussed with the prosecutor until that very moment.
For all of the reasons above, it simply the safest move to appeal cases out of Highland Park Municipal Court which is why we choose to do so.  Once the case is appealed, it then gets transferred to Dallas County.  Once in Dallas County we have an opportunity to deal with a prosecutor that handles thousands of cases per month and understands the goal is to have an efficient docket.  At this docket, we can negotiate reduced deferral fees, dismissals and the exclusion of other conditions that may have been required by Highland Park Municipal Court.  In order to have our traffic ticket attorneys in Highland Park assist you, contact our office today.
Was This Article Helpful? Please Rate It: